Intercultural – Lowland Bolivia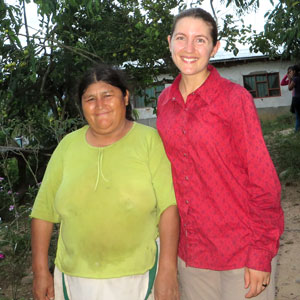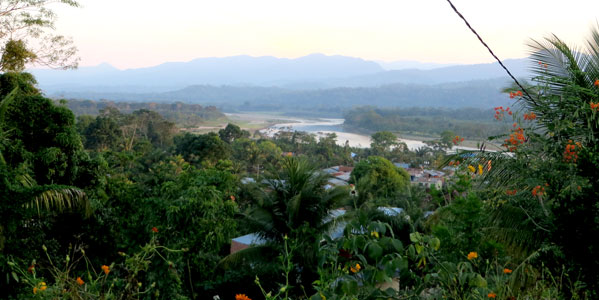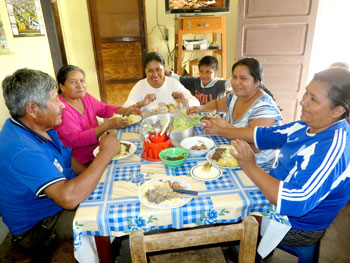 Principal investigator(s):
Anne Pisor (external website)
MPI-affiliated researcher(s):
Anne Pisor (MPI website)
Site founded: 2012
The Interculturales (a pseudonym) are a community of horticulturalists living in the Bolivian lowlands. In the 1960s, a government-sponsored colonization project relocated Aymara speakers from the Andes to the Intercultural area, joining Trinitario and other Benian families already living there. In the last four decades, the population in Intercultural has changed substantially: it grew from a small community in the 1970s to a large district in the early 2000s, during the height of logging in the region; today the population has diminished to approximately 1,000 residents. In a recent study, Interculturales were predominantly of Aymara (59%) and Quechua (18%) descent, with most Quechua migrants arriving from the Department of Cochabamba. The majority of residents speak fluent Spanish and are either Catholic or Evangelical Christian.
Relative to the Mosetén and the Tsimane', Anne Pisor's two other field sites, the Interculturales are the most market integrated. They have had road access for two decades longer than have most Mosetén communities. The district has running (non-potable) water, a school, and a health clinic, as well as frequent service by shared taxis. Many young people engage in migrant labor in other regions of Bolivia or in Chile, and rates of permanent or semi-permanent out-migration to the capital city, La Paz, are high. Many residents are involved with one of two internationally managed cooperatives for selling cacao.
Anne Pisor conducts ethnographic and quantitative research in collaboration with the Interculturales. This includes a combination of observational data, household interviews, and behavioral experiments.
Pisor, A.C., & Surbeck, M. (2019) The evolution of intergroup tolerance in non-human primates and humans. Evolutionary Anthropology, 28(4), 210-223. doi: 10.1002/evan.21793
Pisor, A. C., & Gurven, M. (2017). When to diversify, and with whom? Choosing partners among out-group strangers in lowland Bolivia. Evolution and Human Behavior. [Article]
Pisor & Gurven (2016) Risk buffering and resource access shape valuation of out-group strangers. Scientific Reports 30435. [Article]