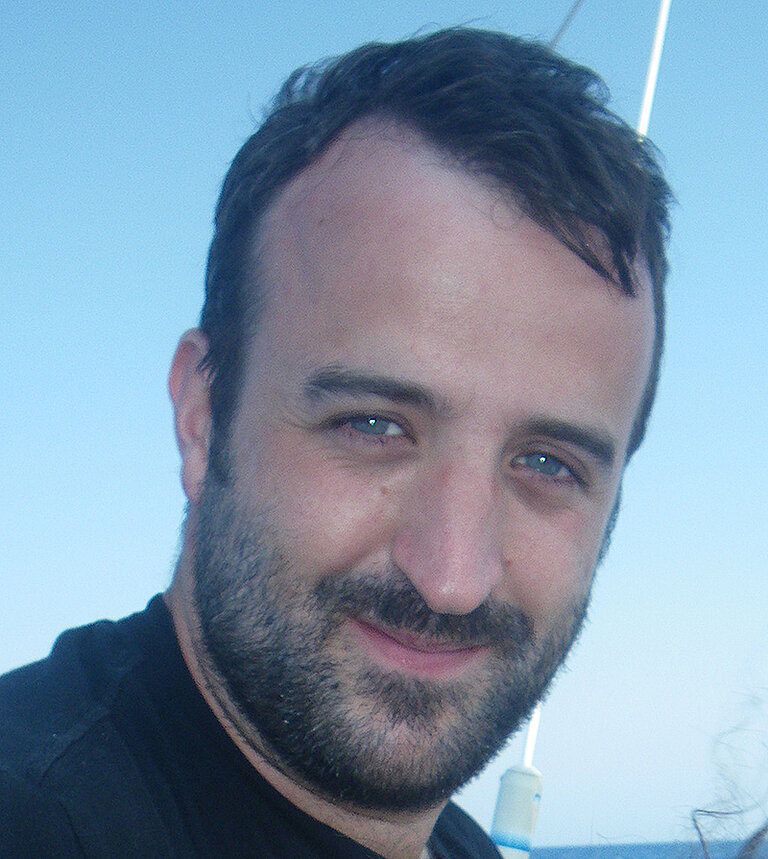 Senior Researcher
Max Planck Institute for Evolutionary Anthropology
Department of Human Behavior, Ecology and Culture
Deutscher Platz 6
04103 Leipzig
E-mail: adam_powell@~@eva.mpg.de
Office: level 1, room b1.11
I work on the interactions between human genetic and cultural evolutionary systems, integrating methods and data from population genetics, archaeogenetics, archaeology, anthropology and historical linguistics to understand human population history. I develop integrated simulation and statistical inference methods, aiming to build a unified gene-culture coevolutionary framework for human demographic inference. I am a member of the Theory in Cultural Evolution Lab based in HBEC, and lead the ERC-funded research project Waves, focusing on the population history of the South Pacific.
EDUCATION & EMPLOYMENT
2019 to present
Senior Scientist / ERC Research Group Leader
Department of Human Behaviour, Ecology and
Max Planck Institute for Evolutionary Anthropology (MPI-EVA), Leipzig, Germany
2015 to 2019
Research Group Leader: Gene-culture Coevolution
Department of Linguistic and Cultural Evolution & Department of Archaeogenetics
Max Planck Institute for the Science of Human History (MPI-SHH), Jena, Germany
2013 to 2015
Postdoctoral Research Associate
Palaeogenetics Group, Institute of Anthropology, Johannes Gutenberg University, Mainz, Germany
2010 to 2012
Postdoctoral Research Associate
UCL Genetics Institute, University College London (UCL), UK
2006 to 2010
PhD in Population genetics
"Demography and the evolution of genetic and cultural variation"
Department of Genetics, Evolution and Environment (GEE), University College London (UCL), London, UK
1999 to 2003
BSc in Mathematics (Honours)
University of Exeter, Exeter, UK

GRANTS & AWARDS
| | |
| --- | --- |
| 2018 | Waves of history in the South Pacific: A gene-culture coevolutionary approach. European Research Council (ERC) Starting Grant (758967), PI, €1,500,000 |
| 2018 | INTERACT: Human interactions during the Mesolithic-Neolithic transition in Western Europe: The dual perspectives of cultural and biological exchanges. ANR-DFG, PIs Marie-France Deguilloux & Dr Wolfgang Haak, co-investigator, €671,562 |
| 2018 | Waves of Change: Human migration and adaptation in prehistoric Indonesia. Marsden Fund, New Zealand (18-UOO-135), PI Dr Rebecca Kinaston, associate investigator, NZD 300,000 |
| 2018 | Em busca de pegadas invisíveis: para um modelo multidisciplinar de difusão das línguas Khoe-Kwadi e do pastoralismo na África Austral. Fundação para a Ciência e a Tecnologia, Portugal (29273), PI Jorge Rocha, co-investigator, €237,464 |
| 2010 | 1st prize award, Postgraduate Symposium, Department of Genetics, Evolution and Environment, UCL |
| 2006 | 4-year PhD studentship, Arts and Humanities Research Council (AHRC) Centre for the Evolution of Cultural Diversity, UCL |
This publication list is currently beeing updated. The process will be finished in a few minutes.