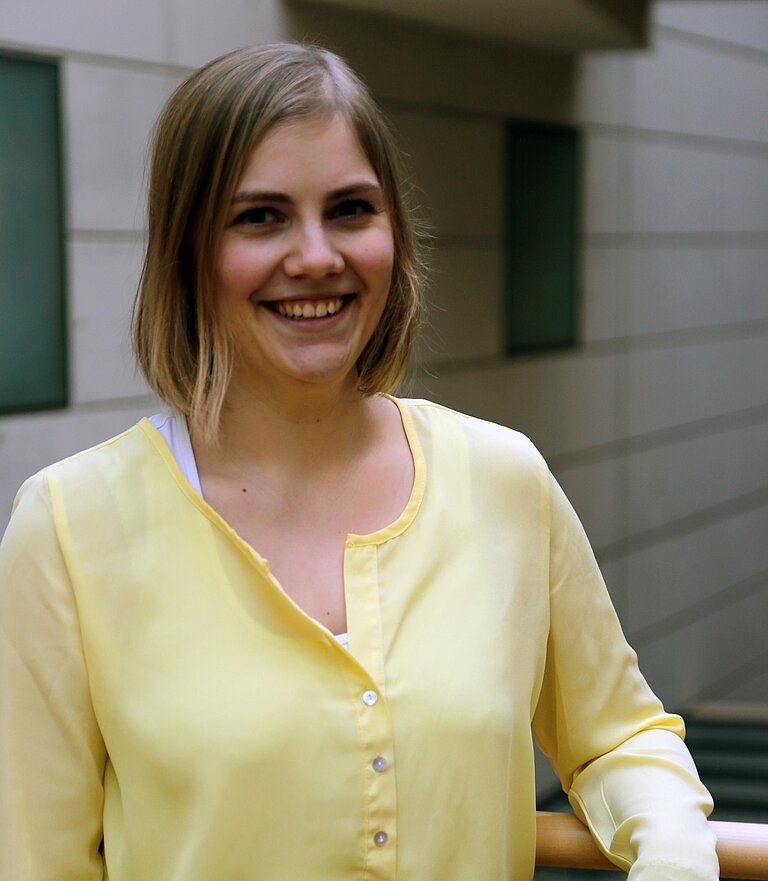 I am a PhD student in the Department of Human Evolution at the Max Planck Institute for Evolutionary Anthropology and a participant of the Leipzig School of Human Origins (IMPRS).
My research interests focus on the biomechanics of motion, in particular the interactions between muscles and bones, and their changes throughout evolution.
During my undergraduate and master studies at the University of Jena, I studied the kinematics of grooming in rats. I was especially interested in understanding the multifaceted types of movement of the shoulder complex. This highly three-dimensional motion was best observed and described using XROMM (X-ray Reconstruction of Moving Morphology). The grooming of the rats was filmed with a biplanar fluoroscope. The bone kinematics of these movies was then applied to bone models to re-animate the actual movement. With this, I was able to determine demands influencing skeletal structures and joint geometries other than locomotion.
For my doctoral research I am studying differences in shoulder function between humans and non-human apes. I use musculoskeletal models to determine the impact that skeletal geometry and muscle properties have on joint mechanics. Thereby, I am mainly interested in the arm-raising mechanism to identify musculoskeletal adaptations to vertical climbing and suspension in apes or to a shoulder that is mainly used for manipulatory tasks in humans. By this, I aim to improve our interpretation of fossil morphology and our understanding of the form-function relationship in extant forms.
2017 - Present

Ph.D. Candidate
International Max Planck Research School "The Leipzig School of Human Origins"
Department of Human Evolution
Max Planck Institute for Evolutionary Anthropology (Leipzig, Germany)
2013-2016
MSc in Evolution, Ecology and Systematics
Friedrich-Schiller Universität Jena
Jena, Thuringia, Germany
2010-2013

BSc in Biology
Friedrich-Schiller Universität Jena
Jena, Thuringia, Germany
2014-2017

Research Assistant,
Grooming movement of rats and locomotion of dogs, 3D kinematic analysis via XROMM
Friedrich-Schiller Universität Jena
Jena, Thuringia, Germany

2011-2017

Research Assistant,
Odor perception of Drosophila melanogaster, 3D reconstruction of neurons
Max Planck Institute for chemical ecology
Jena, Thuringia, Germany
2012-2015

Practical course in special zoology, training students in dissection, faunal diversity
Friedrich-Schiller Universität Jena
Jena, Thuringia, Germany
2018-present

PhD student Representative
Department of Human Evolution, MPI-EVA
Niederschuh, S. J., van Beesel, J., & Schmidt, M. (2022). The role of sensory feedback from carpal sinus hairs in locomotor kinematics of rats (Rattus norvegicus, Rodentia) during walking on narrow substrates. Zoology, 155: 126055.
DOI BibTeX Endnote

van Beesel, J., Hutchinson, J. R., Hublin, J.-J., & Melillo, S. M. (2022). Comparison of the arm‐lowering performance between Gorilla and Homo through musculoskeletal modeling. American Journal of Biological Anthropology, 178(3), 399-416.
Open Access DOI BibTeX Endnote Downloads

Demuth, O. E., Wiseman, A. L. A., van Beesel, J., Mallison, H., & Hutchinson, J. R. (2022). Three-dimensional polygonal muscle modelling and line of action estimation in living and extinct taxa. Scientific Reports, 12: 3358.
Open Access DOI BibTeX Endnote Downloads

van Beesel, J. (2022). Biomechanical consequences of variation in shoulder morphology in the Hominoidea. PhD Thesis, Universität Leipzig, Leipzig.
Open Access BibTeX Endnote Downloads
van Beesel, J., Hutchinson, J. R., Hublin, J.-J., & Melillo, S. M. (2021). Exploring the functional morphology of the Gorilla shoulder through musculoskeletal modelling. Journal of Anatomy, 239(1), 207-227.
Open Access DOI BibTeX Endnote Downloads