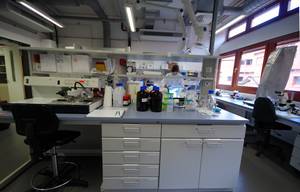 We have a state-of-the-art laboratory for soft and hard tissue histology and material property testing. We specifically focus on the analysis of teeth, bone and muscle. Molding, casting, and embedding techniques are available to study external and internal features of these biological tissues.

Our laboratory equipment includes: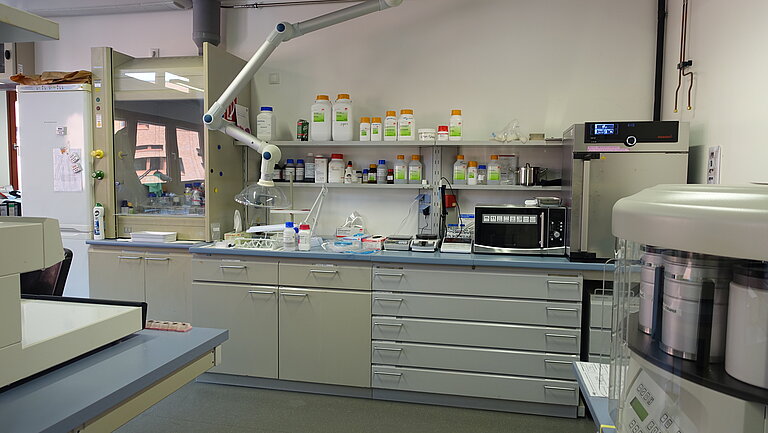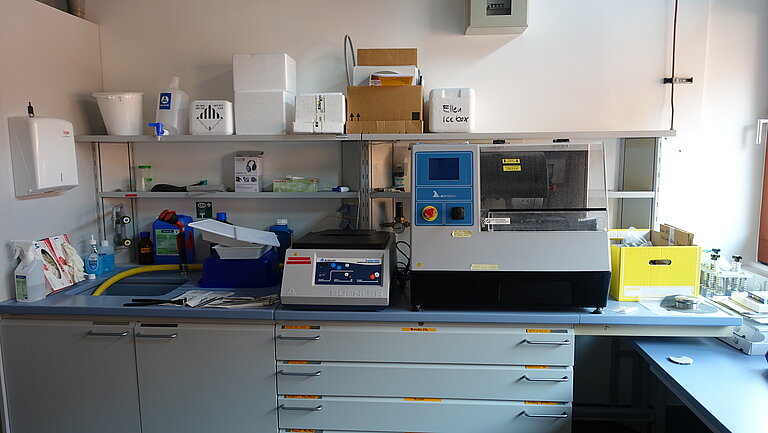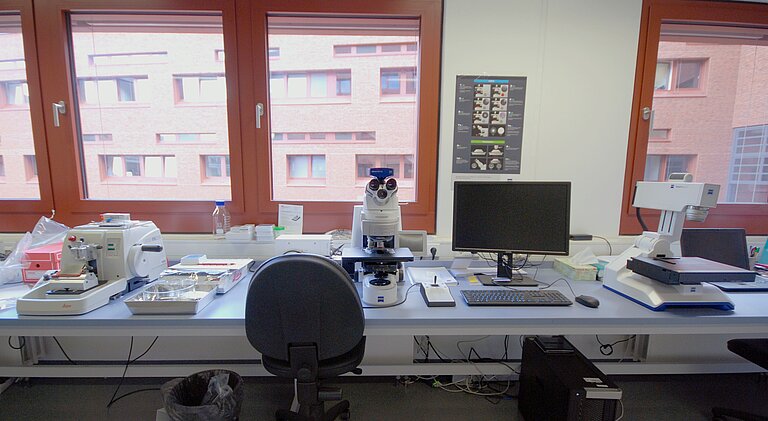 Sample preparation:
Buehler saw, grinder-polisher and Logitech saw
Leica TP1020 Semi-enclosed Benchtop Tissue Processor
Leica 2255 Microtom
Leica CM3050 S Research Cryostat
Leica EG1150 Embedding Center
Retsch Vibratory Sieve Shaker AS 200 control
Microscopy:
Zeiss Axio Imager.M2 microscope
Zeiss Smartzoom 5 microscope
Zeiss Stemi 2000-C stereo microscope
Material testing and bite force measurements:
Lucas Scientific FLS1 field tester
Load cell
Tekscan FlexiForce sensors
In addition, we make use of the computed tomography scanners, the confocal disc-scanning microscope (Nanofocus µsurf mobile) and other facilities in the Department of Human Evolution. X-ray kinematic studies are done in collaboration with the Faculty of Veterinary Medicine at the University of Leipzig.