Budongo Conservation Field Station (BCFS)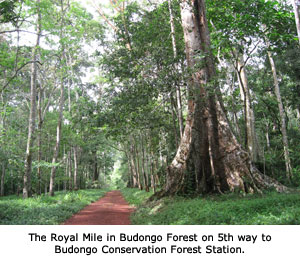 Implemented in 2008, this long-term collaboration between Roman Wittig, Catherine Crockford and Klaus Zuberbühler, investigates the evolution of sociality and social cognition in wild chimpanzees of the Sonso community using observations, field experiments and non-invasive hormonal measures.
The chimpanzees (P. t. schweinfurthii) of the Sonso community have been observed continuously since 1990, when Vernon Reynolds founded the Budongo Forest Project (BFP) to study and protect a population of about 800 chimpanzees in the Budongo Forest Reserve innorth-western Uganda. In 2005 BFP was transformed into an Ugandan NGO: Budongo Conservation Field Station (BCFS). Since then the chimpanzee research is headed by Klaus Zuberbühler from the Universities of St Andrews (UK) and Neuchatel (CH).
For details see: www.budongo.org