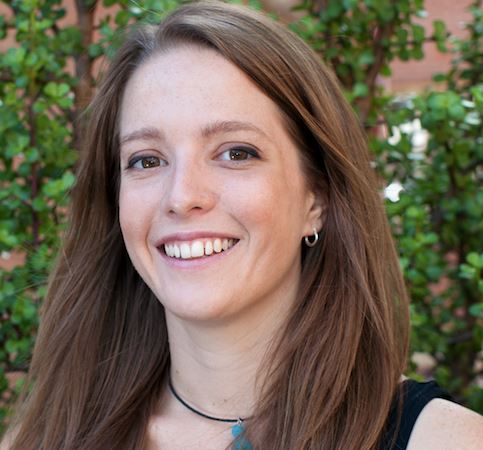 My broad research interests are in conservation and evolutionary genetics of wild populations. My PhD thesis, completed in 2017 at the University of Adelaide, focused on using DNA datasets to assess changes in genetic diversity through time and resolve the evolutionary, taxonomic and demographic histories of a diverse range Australian mammal fauna to support conservation planning. I am currently a post-doctoral researcher in Dr Linda Vigilant's Molecular Genetics lab group in the Department of Primatology.
Current Project
Preferential interactions with kin are a common feature of mammalian societies. However, the combination of pair-bonding, bilateral kin-recognition and extensive cooperation among social units linked by flexible dispersal patterns is unique to humans, and understanding how such characteristics evolved remains a key challenge in evolutionary anthropology. Comparative data from our closest living relatives, chimpanzees and bonobos (genus Pan), can provide insights into evolutionary factors acting on kinship structures.
Previous studies of kinship in chimpanzees via microsatellite genotyping show that males within a community bias positive interactions towards maternal kin. On average males are more related within than across communities, which are linked by female dispersal. However, current data lack the resolution to reconstruct wide genealogical networks, particularly across communities.
I am applying high-throughput sequencing to non-invasively collected fecal samples from across an entire chimpanzee population in Kibale National Park, Uganda to produce an exome-wide SNP dataset. This dataset will be used to determine kinship structures within the population to a resolution that has, as-yet, been unattainable.
In combination with behavioral information from habituated Kibale chimpanzee communities, these results will ultimately be contrasted with information from small-scale human populations to increase our understanding of how kinship structures evolve.
2017
Doctorate of Philosophy
Australian Centre for Ancient DNA
University of Adelaide, South Australia
Doctoral Thesis: "Using genomics to improve the management of Australian mammals"
2013
Bachelor of Science-Honours (First Class)
University of Adelaide, South Australia
Honours Thesis: "Improving the genetic monitoring of the northern hairy-nosed wombat"
2010
Bachelor of Science (Biodiversity and Conservation)
Flinders University, South Australia
White, L.C. and Austin, J.J., Historical phylogeography of mainland and Tasmanian thylacines using ancient mitochondrial genomes. Poster presentation delivered at the Society for Molecular Biology and Evolution meeting, Gold Coast, Qld, July 2016
White, L.C., Austin, J.J., Donnellan, S., Moseby, K. and Piper, K. Monitoring genetic diversity of species reintroduced to the Arid Recovery Reserve, Oral presentation delivered at the Ecological Society of Australia annual conference, Adelaide, SA, December 2015
White, L.C., Austin, J.J., Donnellan, S., Moseby, K. and Piper, K. Monitoring genetic diversity of species reintroduced to the Arid Recovery Reserve, Oral presentation delivered at the Australia Wildlife Management Society annual conference, Perth, WA, November 2015
2016
Nature Foundation of South Australia, PhD Scholarship Grant
Project title: "Maintaining genetic diversity of reintroduced, threatened species at Arid Recovery Reserve"
2014
F.J. Sandoz Postgraduate Award, University of Adelaide
Awarded yearly to a PhD student who is commencing studies in the field of conservation, environment or animal welfare. Awarded on the basis of academic merit and research potential.
Barratt, C. D., Lester, J. D., Gratton, P., Onstein, R. E., Kalan, A. K., McCarthy, M., Bocksberger, G., White, L. C., Vigilant, L., Dieguez, P., Abdulai, B., Aebischer, T., Agbor, A., Assumang, A. K., Bailey, E., Bessone, M., Buys, B., Carvalho, J. S., Chancellor, R., Cohen, H., Danquah, E., Deschner, T., Dongmo, Z. N., Doumbé, O. A., Dupain, J., Duvall, C. S., Eno‐Nku, M., Etoga, G., Galat‐Luong, A., Garriga, R., Gatti, S., Ghiurghi, A., Goedmakers, A., Granjon, A.-C., Hakizimana, D., Head, J. S., Hedwig, D., Herbinger, I., Hermans, V., Jones, S., Junker, J., Kadam, P., Kambi, M., Kienast, I., Kouakou, C. Y., N′Goran, K. P., Langergraber, K. E., Lapuente, J., Laudisoit, A., Lee, K., Maisels, F., Mirghani, N., Moore, D., Morgan, B., Morgan, D., Neil, E., Nicholl, S., Nkembi, L., Ntongho, A., Orbell, C., Ormsby, L. J., Pacheco, L., Piel, A. K., Pintea, L., Plumptre, A. J., Rundus, A., Sanz, C., Sommer, V., Sop, T., Stewart, F. A., Sunderland‐Groves, J., Tagg, N., Todd, A., Ton, E., Schijndel, J., VanLeeuwe, H., Vendras, E., Welsh, A., Wenceslau, J. F. C., Wessling, E. G., Willie, J., Wittig, R. M., Yoshihiro, N., Yuh, Y. G., Yurkiw, K., Boesch, C., Arandjelovic, M., & Kühl, H. S. (2021). Quantitative estimates of glacial refugia for chimpanzees (Pan troglodytes) since the Last Interglacial (120,000 BP). American Journal of Primatology, 83(10): e23320.
Open Access DOI BibTeX Endnote Downloads
Horsup, A. B., Austin, J. J., Fewster, R. M., Hansen, B. D., Harper, D. E., Molyneux, J. A., White, L. C., & Taylor, A. C. (2020). Demographic trends and reproductive patterns in the northern hairy-nosed wombat (Lasiorhinus krefftii) at Epping Forest National Park (Scientific), central Queensland. Australian Mammalogy, 43(1), 72-84.
DOI BibTeX Endnote

White, L. C., Thomson, V. A., West, R., Ruykys, L., Ottewell, K., Kanowski, J., Moseby, K. E., Byrne, M., Donnellan, S. C., Copley, P., & Austin, J. J. (2020). Genetic monitoring of the greater stick-nest rat meta-population for strategic supplementation planning. Conservation Genetics, 21, 941-956.
Open Access DOI BibTeX Endnote Downloads
White, L. C., Fontsere, C., Lizano, E., Hughes, D. A., Angedakin, S., Arandjelovic, M., Granjon, A.-C., Hans, J. B., Lester, J. D., Rabanus-Wallace, M. T., Rowney, C., Städele, V., Marques-Bonet, T., Langergraber, K. E., & Vigilant, L. (2019). A roadmap for high-throughput sequencing studies of wild animal populations using noninvasive samples and hybridization capture. Molecular Ecology Resources, 19(3), 609-622.
DOI BibTeX Endnote
White, L. C., Moseby, K. E., Thomson, V. A., Donnellan, S. C., & Austin, J. J. (2018). Long-term genetic consequences of mammal reintroductions into an Australian conservation reserve. Biological Conservation, 219, 1-11.
DOI BibTeX Endnote

White, L. C., Mitchell, K. J., & Austin, J. J. (2018). Ancient mitochondrial genomes reveal the demographic history and phylogeography of the extinct, enigmatic thylacine (Thylacinus cynocephalus). Journal of Biogeography, 45(1), 1-13.
DOI BibTeX Endnote

White, L. C., Saltré, F., Bradshaw, C. J. A., & Austin, J. J. (2018). High-quality fossil dates support a synchronous, Late Holocene extinction of devils and thylacines in mainland Australia. Biology Letters, 14(1): 20170642.
DOI BibTeX Endnote
White, L. C., & Austin, J. J. (2017). Relict or reintroduction? Genetic population assignment of three Tasmanian devils (Sarcophilus harrisii) recovered on mainland Australia. Royal Society Open Science, 4(4): 170053.
Open Access DOI BibTeX Endnote Downloads

Burbidge, A. H., Joseph, L., Toon, A., White, L. C., McGuire, A., & Austin, J. J. (2017). A case for realigning species limits in the southern Australian whipbirds long recognised as the Western Whipbird (Psophodes nigrogularis). Emu - Austral Ornithology, 117(3), 254-263.
DOI BibTeX Endnote
Kearns, A. M., Joseph, L., White, L. C., Austin, J. J., Baker, C., Driskell, A. C., Malloy, J. F. & Omland, K. E. (2016). Norfolk Island Robins are a distinct endangered species: ancient DNA unlocks surprising relationships and phenotypic discordance within the Australo-Pacific Robins. Conservation Genetics 17 (2), 321-335
DOI
Kearns, A. M., White, L. C., Austin, J. J. & Omland, K. E (2015). Distinctiveness of Pacific Robin subspecies in Vanuatu revealed from disparate patterns of sexual dichromatism, plumage colouration, morphometrics and ancient DNA. Emu-Austral Ornithology 115 (2), 89-98
DOI
White, L. C., Horsup, A., Taylor, A. C. & Austin, J. J. (2014). Improving genetic monitoring of the northern hairy-nosed wombat (Lasiorhinus krefftii). Australian Journal of Zoology 62 (3), 246-250
DOI