Configure WLAN "eduroam" - Windows 7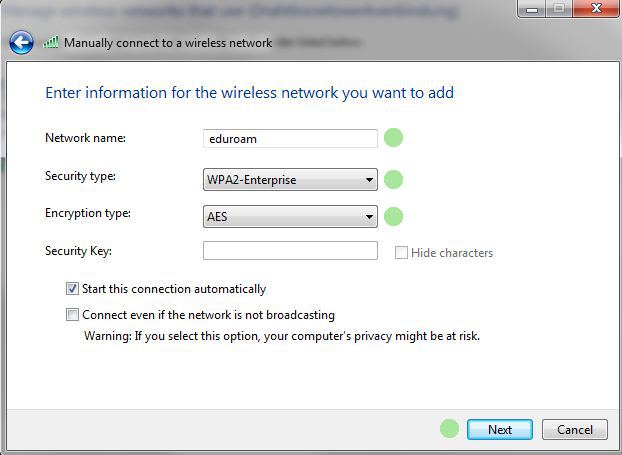 First click on the wireless icon in the taskbar and select Network and Sharing Center, then Manage Wireless Networks
If eduroam is not already listed, click on Add, otherwise right-click on eduroam and then on Properties
Click on Add and enter eduroam as Network name. Security type select WPA2-Enterprise and the Encryption type is AES.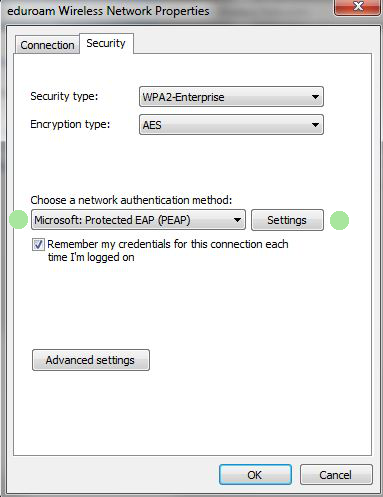 Proceed with Next and in the following window select Change Connection Settings.
Choose the Security-tab and compare the settings with the screenshot below.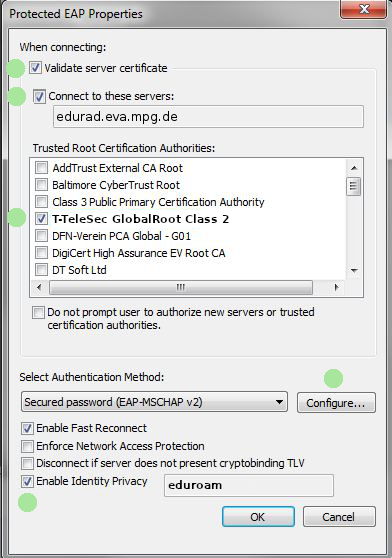 Then click on Settings.
Now set Validate server certificate and also Connect to these servers with edurad.eva.mpg.de.
ChooseT-TeleSec GlobalRoot Class 2 under Trusted Root Certification Authorities (if the Root Certificate T-TeleSec GlobalRoot Class 2 is missing, download it here and install it with double-click).
Click on Configure and untick the checkbox Automatically use my Windows logon name
Set Enable Identity-Privacy and insert eduroam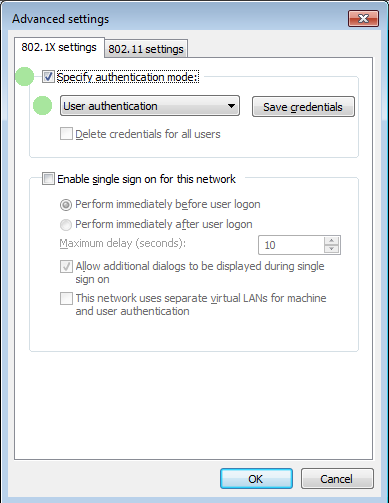 Click on OK
Check the Advanced settings. Ensure that Specify authentication mode is ticked and User authentication is selected.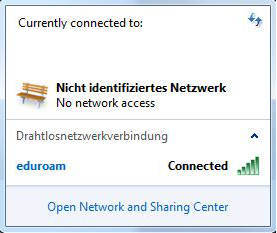 Now you are ready to establish the connection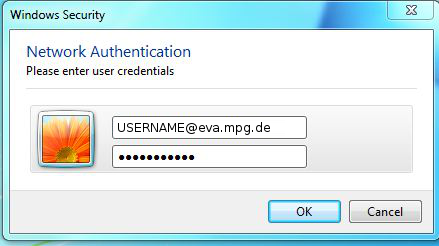 Go to the wireless icon in the taskbar and click on the eduroam network.
Enter your credentials (USERNAME@eva.mpg.de) and you are connected.