Max Planck Research Groups
Max Planck Research Group for Comparative Cognitive Anthropology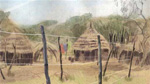 The Comparative Cognitive Anthropology research group is a collaboration between the Max Planck Institutes for Psycholinguistics and Evolutionary Anthropology. It aims to document the extent of cross-cultural variability in human cognition and determine the underlying uniquely human set of psychological mechanisms, which allow and stabilize cross-cultural behavioral variability. The group is comprised of an interdisciplinary team of psychologists, biologists, anthropologists and linguists.
Max Planck Research Group on Plant Foods in Hominin Dietary Ecology
The Max Planck Research Group on Plant Foods in Hominin Dietary Ecology seeks to explore some of the complex relationships between the diet and the biology and behavior of our ancestors, including their relationship with the environment, the development of human social structures, and the adoption of new technologies.
Research groups hosted by the institute
Evolutionary Roots Of Human Social Interaction (ROSI)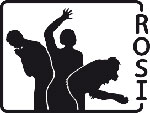 ROSI was a research group funded by the VolkswagenStiftung and hosted by the Max-Planck Institute for Evolutionary Anthropology until July 2012. The research in this group did focus on the the evolution of humans' unique social cognition.
Junior Research Group of Primate Kin Selection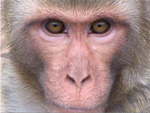 Understanding the impact of kinship upon the evolution of social behavior is one of the central questions in Behavioral Ecology. Kin selection theory predicts that animals can increase their fitness by allocating more cooperation to kin than to non-kin.
The Cuvette Centrale as Reservoir of Medicinal Plants
Our research of terrestrial biodiversity intends to identify and quantify the flora of specific sites in the Central Congo Basin (Cuvette Centrale) with respect to the historic, current and potential future anthropogenic use. In the long run, identification of these socio-cultural and economic aspects of biodiversity may help to better conserve endangered refuges of local and global significance.