Thiseas Christos Lamnidis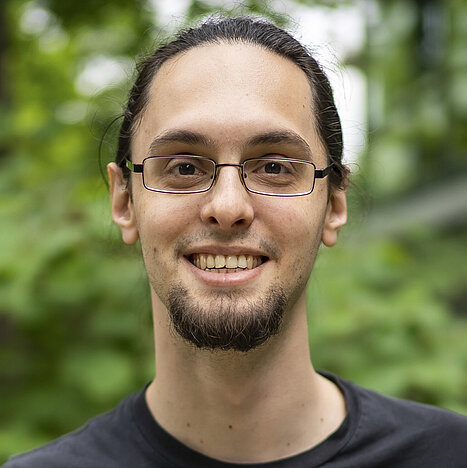 I am a Postdoctoral researcher in the Population Genetics group. I am interested in the population history of Europe between the Iron Age and present-day, with specific focus on Celtic populations, and the development of analytical methods to further increase resolution available for population genetic studies of this period.
I have studied Genetics in the University of York (2013) and Evolutionary Anthropology in Durham University (2014), before being awarded a PhD in Genetics by the Friedrich Schiller University of Jena (2021) for my work at the Max Planck Institute for the Science of Human History (MPI-SHH).
Since 2021 I have been a postdoctoral researcher at the Max Planck Institute for Evolutionary Anthropology (MPI-EVA), working in the ERC project MICROSCOPE.
2023
Papac, L., de Ibáñez, P. M., Rohrlach, A. B., Armendáriz, J., Peres, M., Lamnidis, T. C., Mötsch, A., Schiffels, S., & Risch, R. (2023). Kinship, status and mobility in the Bronze Age Lech Valley. In H. Meller, J. Krause, W. Haak, & R. Risch (Eds.), Kinship, sex, and biological relatedness: the contribution of archaeogenetics to the understanding of social and biological relations: 15. Mitteldeutscher Archäologentag vom 6. bis 8. Oktober 2022 in Halle (Saale) (pp. 263-295). Halle (Saale): Landesamt für Denkmalpflege und Archäologie Sachsen-Anhalt - Landesmuseum für Vorgeschichte.
Open Access DOI BibTeX Endnote Downloads
2021
Popović, D., Molak, M., Ziółkowski, M., Vranich, A., Sobczyk, M., Vidaurre, D. U., Agresti, G., Skrzypczak, M., Ginalski, K., Lamnidis, T. C., Nakatsuka, N., Mallick, S., & Baca, M. (2021). Ancient genomes reveal long-range influence of the pre-Columbian culture and site of Tiwanaku. Science Advances, 7(39): eabg7261.
Open Access DOI BibTeX Endnote Downloads

Fellows Yates, J. A., Lamnidis, T. C., Borry, M., Andrades Valtueña, A., Fagernäs, Z., Clayton, S., Garcia, M. U., Neukamm, J., & Peltzer, A. (2021). Reproducible, portable, and efficient ancient genome reconstruction with nf-core/eager. PeerJ, 9: e10947.
Open Access DOI BibTeX Endnote Downloads

Feldman, M., Gnecchi Ruscone, G. A., Lamnidis, T. C., & Posth, C. (2021). Where Asia meets Europe – recent insights from ancient human genomics. Annals of Human Biology, 48(3), 191-202.
DOI BibTeX Endnote

Lamnidis, T. C. (2021). Exploring the effects of migration and admixture on human populations through time, using ancient DNA. PhD Thesis, Friedrich Schiller University Jena, Faculty of Life Sciences, Jena.
DOI BibTeX Endnote
2020
Nägele, K., Posth, C., Iraeta Orbegozo, M., Chinique de Armas, Y., Hernández Godoy, S. T., Gonzáles Herrera, U. M., Nieves-Colón, M. A., Sandoval-Velasco, M., Mylopotamitaki, D., Radzeviciute, R., Laffoon, J., Pestle, W. J., Ramos-Madrigal, J., Lamnidis, T. C., Schaffer, W. C., Carr, R. S., Day, J. S., Arredondo Antúnez, C., Rangel Rivero, A., Martínez-Fuentes, A. J., Crespo-Torres, E., Roksandic, I., Stone, A. C., Lalueza-Fox, C., Hoogland, M., Roksandic, M., Hofman, C. L., Krause, J., & Schroeder, H. (2020). Genomic insights into the early peopling of the Caribbean. Science, 369(6502), 456-460.
DOI BibTeX Endnote

Barquera, R., Lamnidis, T. C., Lankapalli, A. K., Kocher, A., Hernández-Zaragoza, D. I., Nelson, E. A., Zamora-Herrera, A. C., Perez Ramallo, P., Bernal-Felipe, N., Immel, A., Bos, K., Acuña-Alonzo, V., Barbieri, C., Roberts, P., Herbig, A., Kühnert, D., Márquez-Morfín, L., & Krause, J. (2020). Origin and health status of first-generation Africans from early colonial Mexico. Current Biology, 30(11): 2020.04.002, pp. 2078-2091.e11.
Open Access DOI BibTeX Endnote Downloads

Furtwängler, A., Rohrlach, A. B., Lamnidis, T. C., Papac, L., Neumann, G., Siebke, I., Reiter, E., Steuri, N., Hald, J., Denaire, A., Schnitzler, B., Wahl, J., Ramstein, M., Schuenemann, V. J., Stockhammer, P. W., Hafner, A., Lösch, S., Haak, W., Schiffels, S., & Krause, J. (2020). Ancient genomes reveal social and genetic structure of Late Neolithic Switzerland. Nature Communications, 11: 1915.
Open Access DOI BibTeX Endnote Downloads
2019
Flegontov, P., Altınışık, N. E., Changmai, P., Rohland, N., Mallick, S., Adamski, N., Bolnick, D. A., Broomandkhoshbacht, N., Candilio, F., Culleton, B. J., Flegontova, O., Friesen, T. M., Jeong, C., Harper, T. K., Keating, D., Kennett, D. J., Kim, A. M., Lamnidis, T. C., Lawson, A. M., Olalde, I., Oppenheimer, J., Potter, B. A., Raff, J., Sattler, R. A., Skoglund, P., Stewardson, K., Vajda, E. J., Vasilyev, S., Veselovskaya, E., O'Rourke, M. G. H. D. H., Krause, J., Pinhasi, R., & Schiffels, S. (2019). Palaeo-Eskimo genetic ancestry and the peopling of Chukotka and North America. Nature, 570, 236-240.
DOI BibTeX Endnote

Flegontov, P., Altinisik, N. E., Changmai, P., Rohland, N., Mallick, S., Bolnick, D. A., Candilio, F., Flegontova, O., Jeong, C., Harper, T. K., Keating, D., Kennett, D. J., Kim, A. M., Lamnidis, T. C., Olalde, I., Raff, J., Sattler, R. A., Skoglund, P., Vajda, E. J., Vasilyev, S., Veselovskaya, E., Hayes, M. G., O'Rourke, D. H., Pinhasi, R., Krause, J., Reich, D., & Schiffels, S. (2019). Palaeo-Eskimo genetic ancestry and the peopling of Chukotka and North America. Nature, 570, 236-240.
DOI BibTeX Endnote
2018
Lamnidis, T. C., Majander, K., Jeong, C., Salmela, E., Wessman, A., Moiseyev, V., Khartanovich, V., Balanovsky, O., Ongyerth, M., Weihmann, A., Sajantila, A., Kelso, J., Pääbo, S., Onkamo, P., Haak, W., Krause, J., & Schiffels, S. (2018). Ancient Fennoscandian genomes reveal origin and spread of Siberian ancestry in Europe. Nature Communications, 9: 5018.
Open Access DOI BibTeX Endnote Downloads

Posth, C., Nakatsuka, N., Lazaridis, I., Skoglund, P., Mallick, S., Lamnidis, T. C., Rohland, N., Nägele, K., Adamski, N., Bertolini, E., Broomandkhoshbacht, N., Cooper, A., Culleton, B. J., Ferraz, T., Ferry, M., Furtwängler, A., Haak, W., Harkins, K., Harper, T. K., Hünemeier, T., Lawson, A. M., Llamas, B., Michel, M., Nelson, E. A., Oppenheimer, J., Patterson, N., Schiffels, S., Sedig, J., Stewardson, K., Talamo, S., Wang, C.-C., Hublin, J.-J., Hubbe, M., Harvati, K., Delaunay, A. N., Beier, J., Francken, M., Kaulicke, P., Reyes-Centeno, H., Rademaker, K., Trask, W. R., Robinson, M., Gutierrez, S. M., Prufer, K. M., Salazar-García, D. C., Chim, E. N., Gomes, L. M. P., Alves, M. L., Liryo, A., Inglez, M., Oliveira, R. E., Bernardo, D. V., Barioni, A., Wesolowski, V., Scheifler, N. A., Rivera, M. A., Plens, C. R., Messineo, P. G., Figuti, L., Corach, D., Scabuzzo, C., Eggers, S., DeBlasis, P., Reindel, M., Mendez, C., Politis, G., Tomasto-Cagigao, E., Kennett, D. J., Strauss, A., Fehren-Schmitz, L., Krause, J., & Reich, D. (2018). Reconstructing the deep population history of Central and South America. Cell, 175(5), 1185-1197.
DOI BibTeX Endnote