The Kalahari Basin area: a 'Sprachbund' on the verge of extinction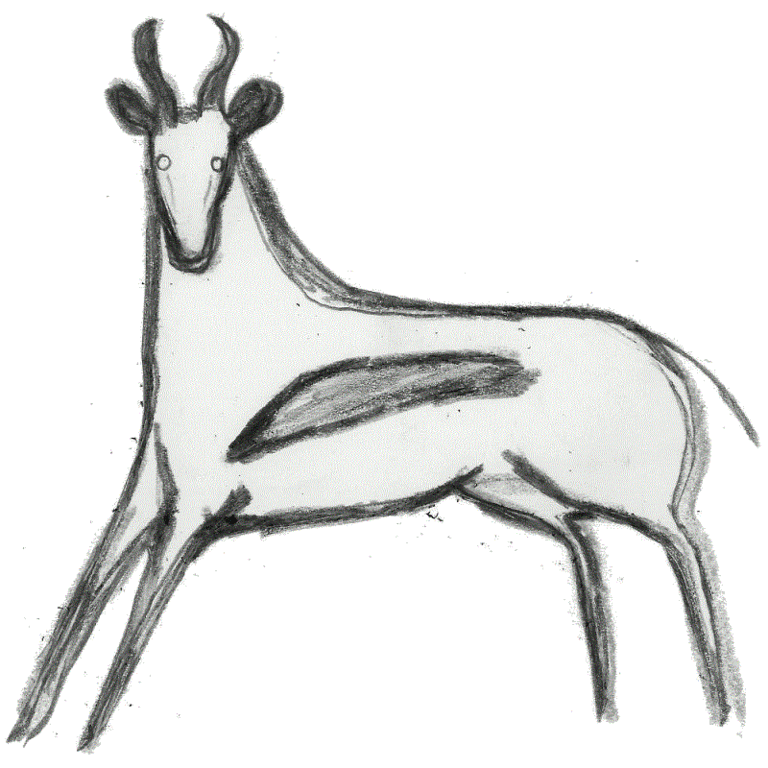 The Kalahari Basin area project (KBA) is a group of linguists and social and molecular anthropologists working together on questions regarding the population history of non-Bantu-speaking peoples in southern Africa, otherwise known as 'Khoisan'.
Although Khoisan is regarded by some as a single language family, the KBA will investigate the hypothesis that the various language families in this area share traits due to extensive contact. The languages and culture of the people in the Kalahari Basin are rapidly dying out, thus the project additionally aims to conduct as much linguistic and anthropological documentation as possible before it is too late.
The KBA project is made up of six project teams of scientists based at six different institutions and is funded by the European Science Foundation and various other country-specific funding bodies.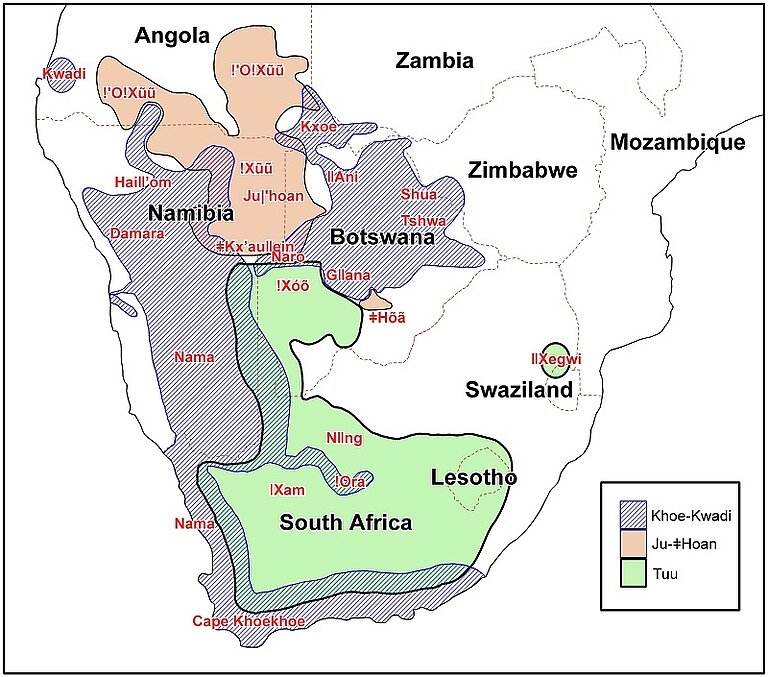 The historical distribution of the three major established language families in the Kalahari Basin area are Khoe-Kwadi, Ju-ǂHoan and Tuu as shown on the map below, with various individual languages in red.
There are five Individual Projects (IPs) based in Europe and one Associated Project (AP) based in Japan.
IP1 A documentation and description of Shua (Kalahari East Khoe)
Aarhus University, Denmark
Bill McGregor, Blesswell Kure
IP2 Salvage documentation and description of South African Khoekhoe and !Ui languages
University of Leiden, Netherlands
Maarten Mous, Christian Rapold
IP3 Inheritance and contact in a language complex: the case of Taa varieties (Tuu family)
Humboldt-Universität zu Berlin and MPI for Evolutionary Anthropology Leipzig, Germany
Tom Güldemann, Christfried Naumann, Robyn Loughnane
IP4 The Central Kalahari area with a focus on ǂHoan (Ju-ǂHoan family):
language contact and population genetics
MPI for Evolutionary Anthropology Leipzig, Germany
Brigitte Pakendorf, Chiara Barbieri, Linda Gerlach, Falko Berthold
IP5 Kinship systems in southern African non-Bantu languages:
documentation, comparison, and historical analysis
University of Edinburgh, United Kingdom
Alan Barnard, Gertrud Boden, Jenny Lawy
AP The southwestern Kalahari Khoe languages of the Gǁana and Naro groups
Tokyo University of Foreign Studies, Japan
Hirosi Nakagawa, Hitomi Ono, Akira Takada