IE-CoR: A Databases on Cognate Relationships in 'core' Indo-European vocabulary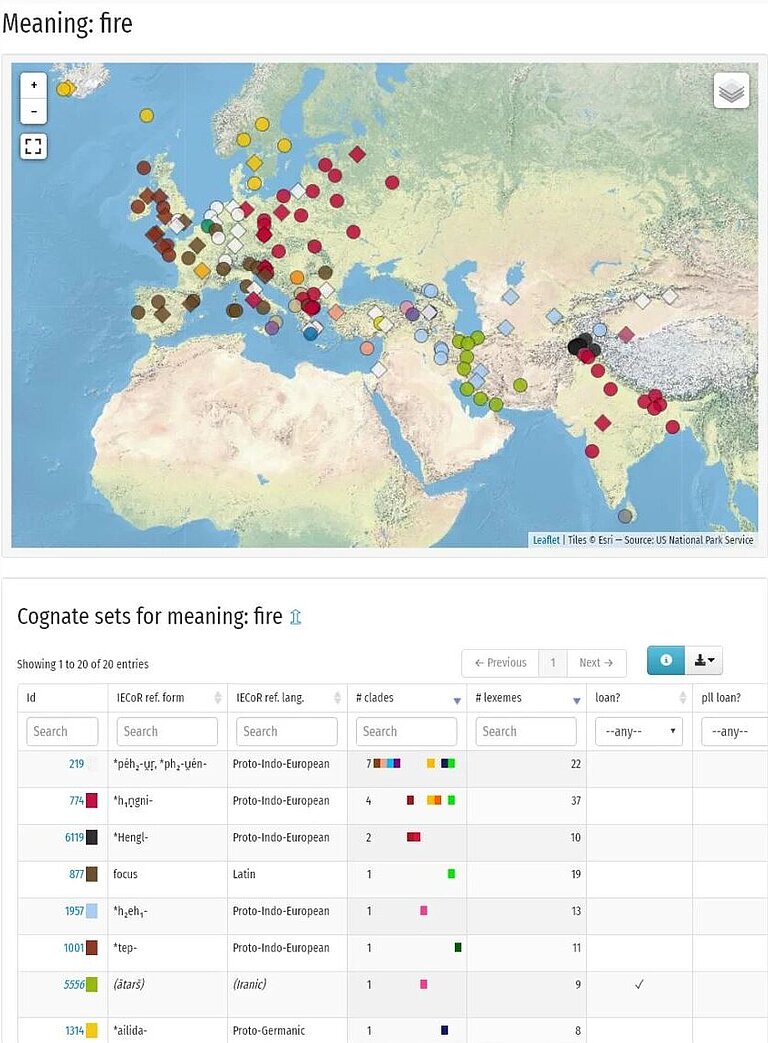 IE-CoR is a new database of cognate relationships in Indo-European core (or basic) vocabulary. Superseding previous databases such as IELex by Michael Dunn (as used by Bouckaert et al. 2012, Chang et al. 2015), IE-CoR substantially increases the number of languages for a new set of 170 comparative concepts, enriched by additional information on particular varieties, including phonemic and phonetic transcriptions, as well as morphological information.
IE-CoR's data was compiled through the CoR data-entry website, by a consortium of branch experts across Indo-European, working together with cross-family cognacy specialists. All contributors worked to a new and very explicit set of IE-CoR protocols for lexeme and cognate determination, and an optimised reference set of 170 precisely (re)defined comparison meanings.

Tailored for qualitative as well as quantitative research purposes, IE-CoR is available as part of our family of CLLD web applications.
Download our recent paper in Science here.
Cormac Anderson
Paul Heggarty
Matthew Scarborough