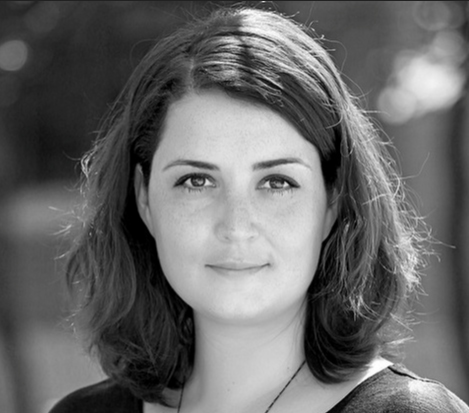 Lise Meitner Research Group Leader
Max Planck Institute for Evolutionary Anthropology
Department of Human Behavior, Ecology and Culture
Deutscher Platz 6
04103 Leipzig
E-mail: heidi_colleran@[>>> Please remove the text! <<<]eva.mpg.de
Office: level 1, room b1.11
Research interests
I'm an anthropologist working at the intersection of socio-cultural anthropology, demography and cultural evolution. I have a background in philosophy and russian, and postgraduate training in psychology and evolutionary anthropology. My main area of interest is the relationship between reproductive behaviour, culture, and population dynamics. My work combines approaches from the humanities and social sciences and tries to bridge micro and macro levels of analysis.
I maintain two field-based research projects in rural Poland and Vanuatu.
I also collaborate with colleagues across the sciences and humanities. I have ongoing interests in population genetics, linguistics, political science, psychology and philosophy of science. Between 2016 and 2019 I managed the interdisciplinary Vanuatu Languages and Lifeways project at the Max Planck Institute for the Science of Human History in Jena.
I currently lead the BirthRites Lise Meitner Research Group, which focuses on the coevolution of culture and demography.
I am co-Investigator on the ERC consolidator grant: Multilingual worlds – neglected histories. Uncovering their emergence, continuity and loss in past and present societies, led by PI Justyna Olko https://en.uw.edu.pl/second-erc-grant-awarded-to-professor-justyna-olko/). We focus on the contemporary and historical dynamics of multilingualism in four world regions, including Vanuatu.
I am always interested in hearing from potential PhD or Postdoctoral candidates. If you would like to join my group or collaborate, please get in touch.
| | |
| --- | --- |
| | Colleran, H. (in press). A theory of culture for evolutionary demography. In O. Burger, R. Lee, & R. Sear (Eds.), Human Evolutionary Demography. Cambridge Open Books. |
| | Colleran, H. (in press). Fertility transitions. In J. J. Tehrani, J. Kendal, & R. Kendal (Eds.), The Oxford Handbook of Cultural Evolution. Oxford: Oxford University Press. |
Cristia, A., Gautheron, L., & Colleran, H. (2023). Vocal input and output among infants in a multilingual context: Evidence from longform recordings in Vanuatu. Developmental Science, 26: e13375.
DOI BibTeX Endnote

Sibilsky, A., Colleran, H., Deffner, D., & Haun, D. B. M. (2023). Copying fideliy of functional and non-functional features in ni-Vanuatu children: A transmission chain study. PLoS One, 18: e0274061.
Open Access DOI BibTeX Endnote Downloads

Rivollat, M., Rohrlach, A. B., Ringbauer, H., Childebayeva, A., Mendisco, F., Barquera Lozano, R. J., Szolek, A., Le Roy, M., Colleran, H., Tuke, J., Aron, F., Pemonge, M.-H., Späth, E., Télouk, P., Rey, L., Goude, G., Balter, V., Krause, J., Rottier, S., Deguilloux, M.-F., & Haak, W. (2023). Extensive pedigrees reveal the social organization of a Neolithic community. Nature, 620, 600-606.
Open Access DOI BibTeX Endnote Downloads
Colleran, H. (2022). Infertility, Pooled Reproduction and Distributed Agency Among the Big Nambas of Malakula, Vanuatu. The Asia Pacific Journal of Anthropology, 23, 349-367.
Open Access DOI BibTeX Endnote Downloads

Arauna, L. R., Bergstedt, J., Choin, J., Mendoza-Revilla, J., Harmant, C., Roux, M., Mas-Sandoval, A., Lémée, L., Colleran, H., François, A., Valentin, F., Cassar, O., Gessain, A., Quintana-Murci, L., & Patin, E. (2022). The genomic landscape of contemporary western Remote Oceanians. Current Biology, 32(21), 4565-4575.e6.
Open Access DOI BibTeX Endnote Downloads

Sibilsky, A., Colleran, H., McElreath, R., & Haun, D. B. M. (2022). Expanding the understanding of majority-bias in children's social learning. Scientific Reports, 12: 6723.
Open Access DOI BibTeX Endnote Downloads

Yengo, L., & Colleran, H. (2022). Constrained human genes under scrutiny. Nature, 603, 799-801.
DOI BibTeX Endnote
Sibilsky, A., Colleran, H., McElreath, R., & Haun, D. B. M. (2021). Conformity decreases throughout middle childhood among Ni-Vanuatu children: An intracultural comparison. Developmental Psychology, 57(9), 1497-1509.
DOI BibTeX Endnote Downloads
Broesch, T., Crittenden, A. N., Beheim, B. A., Blackwell, A. D., Bunce, J. A., Colleran, H., Hagel, K., Kline, M., McElreath, R., Nelson, R. G., Pisor, A. C., Prall, S., Pretelli, I., Purzycki, B., Quinn, E. A., Ross, C., Scelza, B., Starkweather, K. E., Stieglitz, J., & Borgerhoff Mulder, M. (2020). Navigating cross-cultural research: Methodological and ethical considerations. Proceedings of the Royal Society B, 287: 20201245.
Open Access DOI BibTeX Endnote Downloads

Colleran, H. (2020). Market integration reduces kin density in women's ego-networks in rural Poland. Nature Communications, 11: 266.
Open Access DOI BibTeX Endnote Downloads
Borgerhoff Mulder, M., Towner, M. C., Baldini, R., Beheim, B. A., Bowles, S., Colleran, H., Gurven, M., Kramer, K. L., Mattison, S. M., Nolin, D. A., Scelza, B. A., Schniter, E., Sear, R., Shenk, M. K., Voland, E., & Ziker, J. (2019). Differences between sons and daughters in the intergenerational transmission of wealth. Philosophical Transactions of the Royal Society of London, Series B: Biological Sciences, 374(1780): 20180076.
DOI BibTeX Endnote

Posth, C., Nägele, K., Colleran, H., Valentin, F., Bedford, S., Gray, R. D., Krause, J., & Powell, A. (2019). Response to "Ancient DNA and its contribution to understanding the human history of the Pacific Islands" (Bedford et al. 2018). Archaeology in Oceania, 54, 57-61.
Open Access DOI BibTeX Endnote Downloads
Ross, C., Borgerhoff Mulder, M., Oh, S.-Y., Bowles, S., Beheim, B. A., Bunce, J. A., Caudell, M., Clark, G., Colleran, H., Cortez, C., Draper, P., Greaves, R. D., Gurven, M., Headland, T., Headland, J., Hill, K., Hewlett, B., Kaplan, H. S., Koster, J., Kramer, K., Marlowe, F., McElreath, R., Nolin, D., Quinlan, M., Quinlan, R., Revilla-Minaya, C., Scelza, B., Schacht, R., Shenk, M., Uehara, R., Voland, E., Willführ, K., Winterhalder, B., & Ziker, J. (2018). Greater wealth inequality, less polygyny: Rethinking the polygyny threshold model. Journal of the Royal Society Interface, 15(144): 20180035.
Open Access DOI BibTeX Endnote Downloads

Colleran, H., & Snopkowski, K. (2018). Variation in wealth and educational drivers of fertility decline across 45 countries. Population Ecology, 60(1-2), 155-169.
Open Access DOI BibTeX Endnote Downloads

Posth, C., Nägele, K., Colleran, H., Valentin, F., Bedford, S., Kami, K. W., Shing, R., Buckley, H., Kinaston, R., Walworth, M., Clark, G. R., Reepmeyer, C., Flexner, J., Maric, T., Moser, J., Gresky, J., Kiko, L., Robson, K. J., Auckland, K., Oppenheimer, S. J., Hill, A. V. S., Mentzer, A. J., Zech, J., Petchey, F., Roberts, P., Jeong, C., Gray, R. D., Krause, J., & Powell, A. (2018). Language continuity despite population replacement in Remote Oceania. Nature Ecology & Evolution, 2(4), 731-740.
DOI BibTeX Endnote Downloads
Colleran, H. (2016). The cultural evolution of fertility decline. Philosophical Transactions of the Royal Society B: Biological Sciences, 371(1692): 20150152.
Open Access DOI BibTeX Endnote Downloads
Colleran, H., & Mace, R. (2015). Social network- and community-level influences on contraceptive use: Evidence from rural Poland. Proceedings of the Royal Society B: Biological Sciences, 282(1807): 20150398.
Open Access DOI BibTeX Endnote Downloads

Colleran, H., Jasienska, G., Nenko, I., Galbarczyk, A., & Mace, R. (2015). Fertility decline and the changing dynamics of wealth, status and inequality. Proceedings of the Royal Society B: Biological Sciences, 282(1806): 20150287.
Open Access DOI BibTeX Endnote Downloads
Colleran, H., Jasienska, G., Nenko, I., Galbarczyk, A., & Mace, R. (2014). Community-level education accelerates the cultural evolution of fertility decline. Proceedings of the Royal Society B: Biological Sciences, 281(1779): 20132732.
Open Access DOI BibTeX Endnote Downloads

Colleran, H. (2014). Farming in transition: Land and property inheritance in a rural Polish population. Society, Biology & Human Affairs, 78(1-2), 7-19.
BibTeX Endnote