Søren Wichmann
Alfonso Lacadena (Universidad Complutense de Madrid)
Albert Davletshin (Russian State University for the Humanities)
Cecil H. Brown (Northern Illinois University)
Maya writing and historical linguistics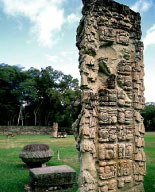 Through comparative reconstruction and epigraphic work we tried to track the development of Lowland Maya languages in the context of the cultural evolution of the area. The project also involved the build-up of a Pan-Chronic Mayan Dictionary containing not only cognate sets and reconstructions but also, ideally, all attested lexemes throughout the Mayan languages.
Selected recent publications produced within this project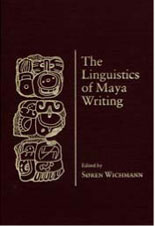 Wichmann, Søren. 2006. Mayan historical linguistics and epigraphy: a new synthesis. Annual Review of Anthropology 35: 279-294.
Brown, Cecil H. and Søren Wichmann. 2004. Proto-Mayan syllable nuclei. International Journal of American Linguistics 70.2: 128-186.
Lacadena, Alfonso and Søren Wichmann. 2004. On the representation of the glottal stop in Maya writing. In: Wichmann, Søren (ed.), The Linguistics of Maya Writing, pp. 100-164. Salt Lake City: University of Utah Press.