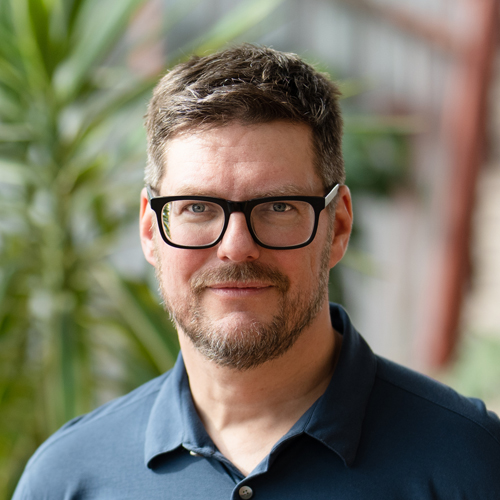 Dr. Philipp Gunz is a paleoanthropologist who investigates the evolution of human development by studying the growth patterns and morphology of humans, their fossil ancestors, and primate relatives. Philipp is a specialist for the virtual reconstruction of fossils, and the statistical analysis of shape — a set of methods called geometric morphometrics.
Current Academic Positions
Since 2015
Research Group Leader (W2)
Max Planck Institute for Evolutionary Anthropology,
Leipzig, Germany.
Since 2019
Fellow of the Max Planck School of Cognition
Germany.
Since 2001
Lecturer,
Department of Anthropology, University of Vienna
Austria.
Education: University of Vienna, Austria
| | |
| --- | --- |
| 2013 | Habilitation |
| 2005 | Dissertation Department of Anthropology (Dr. rer. nat) |
| 2001 | Master's Degree (Mag. rer. nat.) |
Research Awards and Funding
Since 2019
Evolution of Hominoid Brain connectomics
(6 Mio €, PIs: C. Crockford, P. Gunz, D. Haun, N. Weiskopf, A.D. Friederici, A. Anwander)
2010
MaxNet Cognition
Phenotypic analysis of 1000 human brains
2008
Minerva Foundation Research Grant
Virtual reconstruction of fossil crania
2004-2007
Austrian Council for Science and Technology
New Perspectives in Anthropological Studies (PI Horst Seidler).
Co-PI on the geometric morphometrics section: 522 000 €
2001, 2004
Travel Grants of the "Österreichische Forschungsgemeinschaft"
Dr. Gunz's research explores different aspects of developmental and evolutionary shape changes in the living and fossil primates — the evolution of the face, as well as subtle shape differences among teeth, and the bony labyrinth. One key research focus is the evolution of the brain and its endocranial imprint in the skull. Changes in endocranial shape observed in the hominin lineage may be linked to evolutionary changes to brain organization. However, brain tissues do not fossilize, making the underlying biology difficult to study. Philipp's research tackles this challenge through an interdisciplinary approach that integrates analyses of fossil skulls, ancient genomes, brain imaging, and gene expression.
Supervision & co-supervision of PhD students
Weldeyared Reda
Hajar Alichane
Inga Bergmann — Graduated 2023
Julia van Beesel — Graduated 2022
Thomas Davies — Graduated 2021
Alexandra Schuh — Graduated 2021
Nadia A. Scott — Graduated 2021
Stefanie Stelzer — Graduated 2018
Stephanie Kozakowski — Graduated 2013
Sarah E. Freidline — Graduated 2012
Simon Neubauer — Graduated 2010
Christoph Kulemeyr — Graduated in 2009
Articles | Book Chapters | Posters | Meeting Abstracts | Reports
Articles
Gicqueau, A., Schuh, A., Henrion, J., Viola, B., Partiot, C., Guillon, M., Golovanova, L., Doronichev, V., Gunz, P., Hublin, J.-J., & Maureille, B. (2023). Anatomically modern human in the Châtelperronian hominin collection from the Grotte du Renne (Arcy-sur-Cure, Northeast France). Scientific Reports, 13(1): 12682.
Open Access DOI BibTeX Endnote Downloads

Gräßle, T., Crockford, C., Eichner, C., Girard-Buttoz, C., Jäger, C., Kirilina, E., Lipp, I., Düx, A., Edwards, L., Jauch, A., Kopp, K. S., Paquette, M., Pine, K., EBC Consortium, Haun, D. B. M., McElreath, R., Anwander, A., Gunz, P., Morawski, M., Friederici, A. D., Weiskopf, N., Leendertz, F. H., & Wittig, R. M. (2023). Sourcing high tissue quality brains from deceased wild primates with known socio‐ecology. Methods in Ecology and Evolution, 14(8), 1906 -1924.
Open Access DOI BibTeX Endnote Downloads

de Sousa, A. A., Beaudet, A., Calvey, T., Bardo, A., Benoit, J., Charvet, C. J., Dehay, C., Gómez-Robles, A., Gunz, P., Heuer, K., van den Heuvel, M. P., Hurst, S., Lauters, P., Reed, D., Salagnon, M., Sherwood, C. C., Ströckens, F., Tawane, M., Todorov, O. S., Toro, R., & Wei, Y. (2023). From fossils to mind. Communications Biology, 6: 636.
Open Access DOI BibTeX Endnote Downloads

Freidline, S. E., Westaway, K. E., Joannes-Boyau, R., Duringer, P., Ponche, J.-L., Morley, M. W., Hernandez, V. C., McAllister-Hayward, M. S., McColl, H., Zanolli, C., Gunz, P., Bergmann, I., Sichanthongtip, P., Sihanam, D., Boualaphane, S., Luangkhoth, T., Souksavatdy, V., Dosseto, A., Boesch, Q., Patole-Edoumba, E., Aubaile, F., Crozier, F., Suzzoni, E., Frangeul, S., Bourgon, N., Zachwieja, A., Dunn, T. E., Bacon, A.-M., Hublin, J.-J., Shackelford, L., & Demeter, F. (2023). Early presence of Homo sapiens in Southeast Asia by 86–68 kyr at Tam Pà Ling, Northern Laos. Nature Communications, 14(1): 3193.
Open Access DOI BibTeX Endnote Downloads

Garralda, M. D., Le Cabec, A., Maíllo-Fernández, J.-M., Maureille, B., Gunz, P., Neira, A., Hublin, J.-J., & de Quirós, F. B. (2023). Mousterian human fossils from El Castillo cave (Puente Viesgo, Cantabria, Spain). Journal of Anthropological Sciences, 101, 123-142.
Open Access DOI BibTeX Endnote Downloads

Bergmann, I., Hublin, J.-J., Ben-Ncer, A., Sbihi-Alaoui, F. Z., Gunz, P., & Freidline, S. E. (2022). The relevance of late MSA mandibles on the emergence of modern morphology in Northern Africa. Scientific Reports, 12: 8841.
Open Access DOI BibTeX Endnote Downloads

Bergmann, I., Hublin, J.-J., Gunz, P., & Freidline, S. E. (2021). How did modern morphology evolve in the human mandible? The relationship between static adult allometry and mandibular variability in Homo sapiens. Journal of Human Evolution, 157: 103026.
DOI BibTeX Endnote

Schuh, A., Kupczik, K., Gunz, P., Hublin, J.-J., & Freidline, S. E. (2021). Quantifying maxillary development in chimpanzees and humans: an analysis of prognathism and orthognathism at the morphological and microscopic scales. Journal of Human Evolution, 157: 103031.
DOI BibTeX Endnote

Schuh, A., Gunz, P., Villa, C., Kupczik, K., Hublin, J.-J., & Freidline, S. E. (2020). Intraspecific variability in human maxillary bone modeling patterns during ontogeny. American Journal of Physical Anthropology, 137, 655-670.
Open Access DOI BibTeX Endnote Downloads

Rangel-de Lázaro, G., Neubauer, S., Gunz, P., & Bruner, E. (2020). Ontogenetic changes of diploic channels in modern humans. American Journal of Physical Anthropology, 173(1): e24085, pp. 96-111.
DOI BibTeX Endnote

Davies, T. W., Delezene, L. K., Gunz, P., Hublin, J.-J., Berger, L. R., Gidna, A., & Skinner, M. M. (2020). Distinct mandibular premolar crown morphology in Homo naledi and its implications for the evolution of Homo species in southern Africa. Scientific Reports, 10: 13196.
Open Access DOI BibTeX Endnote Downloads

Weber, G. W., Hershkovitz, I., Gunz, P., Neubauer, S., Ayalon, A., Latimer, B., Bar-Matthews, M., Yasur, G., Barzilai, O., & May, H. (2020). Before the massive modern human dispersal into Eurasia: A 55,000-year-old partial cranium from Manot Cave, Israel. Quaternary International, 551, 29-39.
DOI BibTeX Endnote

Pereira-Pedro, A. S., Bruner, E., Gunz, P., & Neubauer, S. (2020). A morphometric comparison of the parietal lobe in modern humans and Neanderthals. Journal of Human Evolution, 142: 102770.
DOI BibTeX Endnote

Gunz, P., Neubauer, S., Falk, D., Tafforeau, P., Le Cabec, A., Smith, T. M., Kimbel, W. H., Spoor, F., & Alemseged, Z. (2020). Australopithecus afarensis endocasts suggest ape-like brain organization and prolonged brain growth. Science Advances, 6(14): eaaz4729.
Open Access DOI BibTeX Endnote Downloads

Richmond, B. G., Green, D., Lague, M., Chirchir, H., Behrensmeyer, A., Bobe, R., Bamford, M., Griffin, N., Gunz, P., Mbua, E., Merritt, S., Pobiner, B., Kiura, P., Kibunjia, M., Harris, J., & Braun, D. (2020). The upper limb of Paranthropus boisei from Ileret, Kenya. Journal of Human Evolution, 141: 102727.
DOI BibTeX Endnote

Neubauer, S., Gunz, P., Scott, N. A., Hublin, J.-J., & Mitteroecker, P. (2020). Evolution of brain lateralization: A shared hominid pattern of endocranial asymmetry is much more variable in humans than in great apes. Science Advances, 6(7): eaax9935.
Open Access DOI BibTeX Endnote Downloads

Davies, T. W., Delezene, L. K., Gunz, P., Hublin, J.-J., & Skinner, M. M. (2020). Corrigendum to "Endostructural morphology in hominoid mandibular third premolars: Geometric morphometric analysis of dentine crown shape" [Journal of Human Evolution 133 (2019) 198–213]. Journal of Human Evolution, 138: 102692.
DOI BibTeX Endnote

Gunz, P., Kozakowski, S., Neubauer, S., Le Cabec, A., Kullmer, O., Benazzi, S., Hublin, J.-J., & Begun, D. R. (2020). Skull reconstruction of the late Miocene ape Rudapithecus hungaricus from Rudabánya, Hungary. Journal of Human Evolution, 138: 102687.
DOI BibTeX Endnote

Davies, T. W., Delezene, L. K., Gunz, P., Hublin, J.-J., & Skinner, M. M. (2019). Endostructural morphology in hominoid mandibular third premolars: Discrete traits at the enamel-dentine junction. Journal of Human Evolution, 136: 102670.
DOI BibTeX Endnote

Janssens, L. A., Gunz, P., Stenger, T. E., Fischer, M. S., Boone, M., & Stoessel, A. (2019). Bony labyrinth shape differs distinctively between modern wolves and dogs. Zoomorphology, 138(3), 409-417.
DOI BibTeX Endnote

Davies, T. W., Delezene, L. K., Gunz, P., Hublin, J.-J., & Skinner, M. M. (2019). Endostructural morphology in hominoid mandibular third premolars: Geometric morphometric analysis of dentine crown shape. Journal of Human Evolution, 133, 198-213.
DOI BibTeX Endnote

Melillo, S. M., Gunz, P., Coqueugniot, H., Reske, S., & Hublin, J.-J. (2019). Structural effects of variation in the human clavicle. American Journal of Physical Anthropology, 168(4), 687-704.
DOI BibTeX Endnote

Gunz, P., Tilot, A. K., Wittfeld, K., Teumer, A., Shapland, C. Y., van Erp, T. G. M., Dannemann, M., Vernot, B., Neubauer, S., Guadalupe, T., Fernández, G., Brunner, H. G., Enard, W., Fallon, J., Hosten, N., Völker, U., Profico, A., Di Vincenzo, F., Manzi, G., Kelso, J., St. Pourcain, B., Hublin, J.-J., Franke, B., Pääbo, S., Macciardi, F., Grabe, H. J., & Fisher, S. E. (2019). Neandertal introgression sheds light on modern human endocranial globularity. Current Biology, 29(1), 120-127.e5.
Open Access DOI BibTeX Endnote Downloads

Schuh, A., Kupczik, K., Gunz, P., Hublin, J.-J., & Freidline, S. E. (2019). Ontogeny of the human maxilla: A study of intra-population variability combining surface bone histology and geometric morphometrics. Journal of Anatomy, 235(2), 233-245.
DOI BibTeX Endnote

Stelzer, S., Neubauer, S., Hublin, J.-J., Spoor, F., & Gunz, P. (2019). Morphological trends in arcade shape and size in Middle Pleistocene Homo. American Journal of Physical Anthropology, 168(1), 70-91.
DOI BibTeX Endnote

Scott, N. A., Strauss, A., Hublin, J.-J., Gunz, P., & Neubauer, S. (2018). Covariation of the endocranium and splanchnocranium during great ape ontogeny. PLoS One, 13(12): e0208999.
Open Access DOI BibTeX Endnote Downloads

Neubauer, S., Gunz, P., Leakey, L., Leakey, M., Hublin, J.-J., & Spoor, F. (2018). Reconstruction, endocranial form and taxonomic affinity of the early Homo calvaria KNM-ER 42700. Journal of Human Evolution, 121, 25-39.
DOI BibTeX Endnote

Scerri, E. M., Thomas, M. G., Manica, A., Gunz, P., Stock, J. T., Stringer, C., Grove, M., Groucutt, H. S., Timmermann, A., Rightmire, G. P., d'Errico, F., Tryon, C. A., Drake, N. A., Brooks, A. S., Dennell, R. W., Durbin, R., Henn, B. M., Lee-Thorp, J., deMenocal, P., Petraglia, M. D., Thompson, J. C., Scally, A., & Chikhi, L. (2018). Did our species evolve in subdivided populations across Africa, and why does it matter? Trends in Ecology and Evolution, 33(8), 582-594.
Open Access DOI BibTeX Endnote Downloads

Weaver, T. D., & Gunz, P. (2018). Using geometric morphometric visualizations of directional selection gradients to investigate morphological differentiation. Evolution, 72(4), 838-850.
DOI BibTeX Endnote

Neubauer, S., Hublin, J.-J., & Gunz, P. (2018). The evolution of modern human brain shape. Science Advances, 4(1): eaao5961.
Open Access DOI BibTeX Endnote Downloads

Stelzer, S., Gunz, P., Neubauer, S., & Spoor, F. (2018). Using the covariation of extant hominoid upper and lower jaws to predict dental arcades of extinct hominins. Journal of Human Evolution, 114, 154-175.
DOI BibTeX Endnote

Hublin, J.-J., Ben-Ncer, A., Bailey, S. E., Freidline, S. E., Neubauer, S., Skinner, M. M., Bergmann, I., Le Cabec, A., Benazzi, S., Harvati, K., & Gunz, P. (2017). New fossils from Jebel Irhoud (Morocco) and the Pan-African origin of Homo sapiens. Nature, 546(7657), 289-292.
DOI BibTeX Endnote

Stelzer, S., Gunz, P., Neubauer, S., & Spoor, F. (2017). Hominoid arcade shape: Pattern and magnitude of covariation. Journal of Human Evolution, 107, 71-85.
DOI BibTeX Endnote

Martin, R. M. G., Hublin, J.-J., Gunz, P., & Skinner, M. M. (2017). The morphology of the enamel–dentine junction in Neanderthal molars: Gross morphology, non-metric traits, and temporal trends. Journal of Human Evolution, 103, 20-44.
DOI BibTeX Endnote

Martin, R. M. G., Hublin, J.-J., Gunz, P., & Skinner, M. M. (2017). The morphology of the enamel–dentine junction in Neanderthal molars: Gross morphology, non-metric traits, and temporal trends. Journal of Human Evolution, 103, 20-44.
DOI BibTeX Endnote

Ritzman, T. B., Terhune, C. E., Gunz, P., & Robinson, C. A. (2016). Mandibular ramus shape of Australopithecus sediba suggests a single variable species. Journal of Human Evolution, 100, 54-64.
DOI BibTeX Endnote

Stoessel, A., David, R., Gunz, P., Schmidt, T., Spoor, F., & Hublin, J.-J. (2016). Morphology and function of neandertal and modern human ear ossicles. Proceedings of the National Academy of Sciences of the United States of America, 113(41), 11489-11494.
DOI BibTeX Endnote

Archer, W., Pop, C. M., Gunz, P., & McPherron, S. P. (2016). What is Still Bay? Human biogeography and bifacial point variability. Journal of Human Evolution, 97, 58-72.
DOI BibTeX Endnote

Green, D. J., Spiewak, T. A., Seitelman, B., & Gunz, P. (2016). Scapular shape of extant hominoids and the African ape/modern human last common ancestor. Journal of Human Evolution, 94, 1-12.
DOI BibTeX Endnote

Skinner, M. M., Vries, D. d., Gunz, P., Kupczik, K., Klassen, R. P., Hublin, J.-J., & Roksandic, M. (2016). A dental perspective on the taxonomic affinity of the Balanica mandible (BH-1). Journal of Human Evolution, 93, 63-81.
DOI BibTeX Endnote

Stoessel, A., Gunz, P., David, R., & Spoor, F. (2016). Comparative anatomy of the middle ear ossicles of extant hominids – Introducing a geometric morphometric protocol. Journal of Human Evolution, 91, 1-25.
DOI BibTeX Endnote

Freidline, S. E., Gunz, P., & Hublin, J.-J. (2015). Ontogenetic and static allometry in the human face: Contrasting Khoisan and Inuit. American Journal of Physical Anthropology, 158(1), 116-131.
DOI BibTeX Endnote

Archer, W., Gunz, P., van Niekerk, K. L., Henshilwood, C. S., & McPherron, S. P. (2015). Diachronic change within the Still Bay at Blombos Cave, South Africa. PLoS One, 10(7): e0132428.
Open Access DOI BibTeX Endnote Downloads

Hershkovitz, I., Marder, O., Ayalon, A., Bar-Matthews, M., Yasur, G., Boaretto, E., Caracuta, V., Alex, B., Frumkin, A., Goder-Goldberger, M., Gunz, P., Holloway, R. L., Latimer, B., Lavi, R., Matthews, A., Slon, V., Bar-Yosef Mayer, D., Berna, F., Bar-Oz, G., Yeshurun, R., May, H., Hans, M. G., Weber, G. W., & Barzilai, O. (2015). Levantine cranium from Manot Cave (Israel) foreshadows the first European modern humans. Nature, 520(7546), 216-219.
DOI BibTeX Endnote

Green, D. J., Sugiura, Y., Seitelman, B. C., & Gunz, P. (2015). Reconciling the convergence of supraspinous fossa shape among hominoids in light of locomotor differences. American Journal of Physical Anthropology, 156(4), 498-510.
DOI BibTeX Endnote

Spoor, F., Gunz, P., Neubauer, S., Stelzer, S., Scott, N., Kwekason, A., & Dean, &. M. C. (2015). Reconstructed Homo habilis type OH 7 suggests deep-rooted species diversity in early Homo. Nature, 519, 83-86.
DOI BibTeX Endnote

Hublin, J.-J., Neubauer, S., & Gunz, P. (2015). Brain ontogeny and life history in Pleistocene hominins. Philosophical Transactions of the Royal Society of London, Series B: Biological Sciences, 370(1663): 140062.
DOI BibTeX Endnote

Green, D. J., Serrins, J. D., Seitelman, B., Martiny, A. R., & Gunz, P. (2015). Geometric morphometrics of hominoid infraspinous fossa shape. The Anatomical Record, 298(1), 180-194.
DOI BibTeX Endnote

Crevecoeur, I., Skinner, M. M., Bailey, S. E., Gunz, P., Bortoluzzi, S., Brooks, A. S., Burlet, C., Cornelissen, E., Clerck, N. D., Maureille, B., Semal, P., Vanbrabant, Y., & Wood, B. (2014). First early hominin from central Africa (Ishango, Democratic Republic of Congo). PLoS One, 9(1): e84652.
Open Access DOI BibTeX Endnote Downloads

Scott, N. A., Neubauer, S., Hublin, J.-J., & Gunz, P. (2014). A shared pattern of postnatal endocranial development in extant hominoids. Evolutionary Biology, 41(4), 572-594.
DOI BibTeX Endnote

Freidline, S. E., Gunz, P., Harvati, K., & Hublin, J.-J. (2013). Evaluating developmental shape changes in Homo antecessor subadult facial morphology. Journal of Human Evolution, 65(4), 404-423.
DOI BibTeX Endnote

Le Cabec, A., Gunz, P., Kupczik, K., Braga, J., & Hublin, J.-J. (2013). Anterior tooth root morphology and size in Neanderthals: Taxonomic and functional implications. Journal of Human Evolution, 64(3), 169-193.
DOI BibTeX Endnote

Kullmer, O., Benazzi, S., Schulz, D., Gunz, P., Kordos, L., & Begun, D. R. (2013). Dental arch restoration using tooth macrowear patterns with application to Rudapithecus hungaricus, from the late Miocene of Rudabánya, Hungary. Journal of Human Evolution, 64(2), 151-160.
DOI BibTeX Endnote

Gunz, P., & Mitteroecker, P. (2013). Semilandmarks: a method for quantifying curves and surfaces. Hystrix, the Italian Journal of Mammalogy, 24(1), 103-109.
Open Access DOI BibTeX Endnote Downloads

Mitteroecker, P., Gunz, P., Windhager, S., & Schaefer, K. (2013). A brief review of shape, form, and allometry in geometric morphometrics, with applications to human facial morphology. Hystrix, the Italian Journal of Mammalogy, 24(1), 59-66.
Open Access DOI BibTeX Endnote Downloads

Gunz, P. (2012). Evolutionary Relationships Among Robust and Gracile Australopiths: An ''Evo-devo'' Perspective. Evolutionary Biology, 39(4), 472-487.
DOI BibTeX Endnote

Mitteroecker, P., & Gunz, P. (2012). Human EvoDevo. Evolutionary Biology, 39(4), 443-446.
DOI BibTeX Endnote

Mitteroecker, P., Gunz, P., Neubauer, S., & Müller, G. (2012). How to Explore Morphological Integration in Human Evolution and Development? Evolutionary Biology, 39(4), 536-553.
DOI BibTeX Endnote

Freidline, S. E., Gunz, P., Harvati, K., & Hublin, J.-J. (2012). Middle Pleistocene human facial morphology in an evolutionary and developmental context. Journal of Human Evolution, 63(5), 723-740.
DOI BibTeX Endnote

Gunz, P., & Bulygina, E. (2012). The Mousterian Child From Teshik-Tash is a Neanderthal: A Geometric Morphometric Study of the Frontal Bone. American Journal of Physical Anthropology, 149(3), 365-379.
DOI BibTeX Endnote

Le Cabec, A., Kupczik, K., Gunz, P., Braga, J., & Hublin, J.-J. (2012). Long anterior mandibular tooth roots in Neanderthals are not the result of their large jaws. Journal of Human Evolution, 63(5), 667-681.
DOI BibTeX Endnote

Gunz, P., Ramsier, M., Kuhrig, M., Hublin, J.-J., & Spoor, F. (2012). The mammalian bony labyrinth reconsidered, introducing a comprehensive geometric morphometric approach. Journal of Anatomy, 220(6), 529-543.
DOI BibTeX Endnote

Neubauer, S., Gunz, P., Weber, G. W., & Hublin, J.-J. (2012). Endocranial volume of Australopithecus africanus: New CT-based estimates and the effects of missing data and small sample size. Journal of Human Evolution, 62(4), 498-510.
DOI BibTeX Endnote

Freidline, S. E., Gunz, P., Janković, I., Harvati, K., & Hublin, J.-J. (2012). A comprehensive morphometric analysis of the frontal and zygomatic bone of the Zuttiyeh fossil from Israel. Journal of Human Evolution, 62(2), 225-241.
DOI BibTeX Endnote

Gunz, P., Neubauer, S., Golovanova, L., Doronichev, V., Maureille, B., & Hublin, J.-J. (2012). A uniquely modern human pattern of endocranial development. Insights from a new cranial reconstruction of the Neandertal newborn from Mezmaiskaya. Journal of Human Evolution, 62(2), 300-313.
DOI BibTeX Endnote

Neubauer, S., Gunz, P., Uta, S., Hublin, J.-J., & Boesch, C. (2012). Endocranial volumes in an ontogenetic sample of chimpanzees from the Taï Forest National Park, Ivory Coast. American Journal of Physical Anthropology, 147(2), 319-325.
DOI BibTeX Endnote

Gunz, P., Neubauer, S., Maureille, B., & Hublin, J.-J. (2011). Virtual reconstruction of the Le Moustier 2 newborn skull. Implications for Neandertal ontogeny. Paléo: revue d'archéologie préhistorique, 22: 2107, pp. 155-182. Retrieved from http://paleo.revues.org/2107.
BibTeX Endnote

Bastir, M., Rosas, A., Gunz, P., Peña-Melian, A., Manzi, G., Harvati, K., Kruszynski, R., Stringer, C., & Hublin, J.-J. (2011). Evolution of the base of the brain in highly encephalized human species. Nature Communications, 2: 588.
DOI BibTeX Endnote

Stansfield, E., & Gunz, P. (2011). Skhodnya, Khvalynsk, Satanay, and Podkumok calvariae: possible Upper Paleolithic hominins from European Russia. Journal of Human Evolution, 60(2), 129-144.
DOI BibTeX Endnote

Grine, F. E., Gunz, P., Betti-Nash, L., Neubauer, S., & Morris, A. G. (2010). Reconstruction of the late Pleistocene human skull from Hofmeyr, South Africa. Journal of Human Evolution, 59(1), 1-15.
DOI BibTeX Endnote

Gunz, P., Neubauer, S., Maureille, B., & Hublin, J.-J. (2010). Brain development after birth differs between Neanderthals and modern humans. Current Biology, 20(21), R921-R922.
DOI BibTeX Endnote

Harvati, K., Hublin, J.-J., & Gunz, P. (2010). Evolution of middle-late Pleistocene human cranio-facial form: A 3-D approach. Journal of Human Evolution, 59(5), 445-465.
DOI BibTeX Endnote

Neubauer, S., Gunz, P., & Hublin, J.-J. (2010). Endocranial shape changes during growth in chimpanzees and humans: A morphometric analysis of unique and shared aspects. Journal of Human Evolution, 59(5), 555-566.
DOI BibTeX Endnote

Skinner, M. M., & Gunz, P. (2010). The presence of accessory cusps in chimpanzee lower molars is consistent with a patterning cascade model of development. Journal of Anatomy, 217(3), 245-253.
DOI BibTeX Endnote

Gunz, P., Bookstein, F. L., Mitteroecker, P., Stadlmayr, A., Seidler, H., & Weber, G. W. (2009). Early modern human diversity suggests subdivided population structure and a complex out-of-Africa scenario. PNAS, 106(15), 6094-6098.
DOI BibTeX Endnote

Gunz, P., Mitteroecker, P., Neubauer, S., Weber, G. W., & Bookstein, F. L. (2009). Principles for the virtual reconstruction of hominin crania. Journal of Human Evolution, 57(1), 48-62.
DOI BibTeX Endnote

Hublin, J.-J., Weston, D. A., Gunz, P., Richards, M. P., Roebroeks, W., Glimmerveen, J., & Anthonis, L. (2009). Out of the North Sea: the Zeeland Ridges Neandertal. Journal of Human Evolution, 57(6), 777-785.
DOI BibTeX Endnote

Kulemeyer, C., Asbahr, K., Gunz, P., Frahnert, S., & Bairlein, F. (2009). Functional morphology and integration of corvid skulls – a 3D geometric morphometric approach. Frontiers in Zoology, 6: 2.
Open Access DOI BibTeX Endnote Downloads

Mitteroecker, P., & Gunz, P. (2009). Advances in Geometric Morphometrics. Evolutionary Biology, 36(2), 235-247.
DOI BibTeX Endnote

Neubauer, S., Gunz, P., & Hublin, J.-J. (2009). The pattern of endocranial ontogenetic shape changes in humans. Journal of Anatomy, 215(3), 240-255.
DOI BibTeX Endnote

Skinner, M. M., Gunz, P., Wood, B. A., & Hublin, J.-J. (2009). How many landmarks? Assessing the classification accuracy of pan lower molars using a geometric morphometric analysis of the occlusal basin as seen at the enamel-dentine junction. Frontiers of Oral Bology, 13, 23-29.
DOI BibTeX Endnote

Skinner, M. M., Gunz, P., Wood, B. A., Boesch, C., & Hublin, J.-J. (2009). Discrimination of extant Pan species and subspecies using the enamel-dentine junction morphology of lower molars. American Journal of Physical Anthropology, 140(2), 234-243.
DOI BibTeX Endnote

Skinner, M. M., Gunz, P., Wood, B. A., & Hublin, J.-J. (2008). Enamel-Dentine Junction (Edj) morphology distinguishes the lower molars of Australopithecus Africanus and Paranthropus Robustus. Journal of Human Evolution, 55(6), 979-988.
BibTeX Endnote

Gunz, P., & Harvati, K. (2007). The Neanderthal "chignon": Variation, integration, and homology. Journal of Human Evolution, 52(3), 262-274.
DOI BibTeX Endnote

Harvati, K., Gunz, P., & Grigorescu, D. (2007). Cioclovina (Romania): affinities of an early modern European. Journal of Human Evolution, 53(6), 732-746.
DOI BibTeX Endnote

SCHAEFER, K., FINK, B., GRAMMER, K., MITTEROECKER, P., Gunz, P., & BOOKSTEIN, F. L. (2006). Female appearance: facial and bodily attractiveness as shape. Psychology Science, 48(2), 187-204.
Open Access BibTeX Endnote Downloads

Schaefer, K., Lauc, T., Mitteroecker, P., Gunz, P., & Bookstein, F. L. (2006). Dental Arch Asymmetry in an Isolated Adriatic Community. American Journal of Physical Anthropology, 129(1), 132-142.
DOI BibTeX Endnote

Fink, B., Grammer, K., Mitteroecker, P., Gunz, P., Schaefer, K., Bookstein, F. L., & Manning, J. T. (2005). Second to fourth digit ratio and face shape. Proceedings of the Royal Society of London B: Biological Sciences, 272(1576), 1995-2001.
DOI BibTeX Endnote

Mitteroecker, P., Gunz, P., & Bookstein, F. L. (2005). Heterochrony and geometric morphometrics: a comparison of cranial growth in Pan paniscus versus Pan troglodytes. Evolution & Development, 7(3), 244-258.
DOI BibTeX Endnote

Urbanek, C., Faupl, P., Hujer, W., Ntaflos, T., Richter, W., Weber, G., Schaefer, K., Viola, T. B., Gunz, P., Neubauer, S., Stadlmayr, A., Kullmer, O., Sandrock, O., Nagel, D., Conroy, G., Falk, D., Woldearegay, K., Said, H., Assefa, G., & Seidler, H. (2005). Geology, paleontology and paleoanthropology of the Mount Galili Formation in the southern Afar Depression, Ethiopia: Preliminary results. Joannea Geologie und Paläontologie, 6, 29-43.
BibTeX Endnote

Schaefer, K., Mitteroecker, P., Gunz, P., Bernhard, M., & Bookstein, F. L. (2004). Craniofacial sexual dimorphism patterns and allometry among extant hominids. Annals of Anatomy, 186(5), 471-478.
DOI BibTeX Endnote

Neubauer, S., Gunz, P., Mitteroecker, P., & Weber, G. W. (2004). Three-dimensional digital imaging of the partial Australopithecus africanus endocranium MLD 37/38. Canadian Association of Radiologists Journal, 55(4), 271-278.
BibTeX Endnote

Mitteroecker, P., Gunz, P., Bernhard, M., Schaefer, K., & Bookstein, F. L. (2004). Comparison of cranial ontogenetic trajectories among great apes and humans. Journal of Human Evolution, 46(6), 679-698.
DOI BibTeX Endnote

L. Bookstein, F., E. Slice, D., Gunz, P., & Mitteroecker, P. (2004). Anthropology takes control of morphometrics. Collegium Antropologicum, 28(Suppl. 2), 121-132. Retrieved from http://hrcak.srce.hr/27959.
BibTeX Endnote

Mitteroecker, P., Gunz, P., Weber, G. W., & Bookstein, F. L. (2004). Regional dissociated heterochrony in multivariate analysis. Annals of Anatomy, 186(5), 463-470.
DOI BibTeX Endnote

Bookstein, F. L., Gunz, P., Mitterœcker, P., Prossinger, H., Schæfer, K., & Seidler, H. (2003). Cranial integration in Homo: Singular warps analysis of the midsagittal plane in ontogeny and evolution. Journal of Human Evolution, 44(2), 167-187.
DOI BibTeX Endnote

Weber, G. W., Schäfer, K., Prossinger, H., Gunz, P., Mitteröcker, P., & Seidler, H. (2001). Virtual anthropology: The digital evolution in anthropological sciences. Journal of physiological anthropology and applied human science, 20(2), 69-80.
DOI BibTeX Endnote
Book Chapters
Ganapathee, D. S., & Gunz, P. (2023). Insights into brain evolution through the genotype-phenotype connection. In From Fossils to Mind: Progress in Brain Research (pp. 73-92). Elsevier.
DOI BibTeX Endnote

Gunz, P. (2019). Geometric morphometrics. In M. P. Richards, & K. Britton (Eds.), Archaeological Science: An introduction. Cambridge: Cambridge University Press.
BibTeX Endnote

Neubauer, S., & Gunz, P. (2018). Endocasts and the evo-devo approach to study human brain evolution. In E. Bruner, N. Ogihara, & H. Tanabe (Eds.), Digital endocasts: From skulls to brains (pp. 173-190). Tokyo: Springer.
DOI BibTeX Endnote

Gunz, P. (2016). Growing up fast, maturing slowly: The evolution of a uniquely modern human pattern of brain development. In J. C. Boughner, & R. Campbell (Eds.), Developmental approaches to human evolution (pp. 261-283). Hoboken, NJ: Wiley.
DOI BibTeX Endnote

Gunz, P. (2015). Computed tools for paleoneurology. In E. Bruner (Ed.), Human paleoneurology (pp. 39-55). Cham [u.a.]: Springer.
DOI BibTeX Endnote

Stoessel, A., Gunz, P., Kuhrig, M., Hublin, J.-J., & Spoor, F. (2015). The bony labyrinth of the Oberkassel hominins. In L. Giemsch, & R. Schmitz (Eds.), The late glacial burial from Oberkassel revisited (pp. 175-180). Darmstadt: Verl. Phillip von Zabern.
BibTeX Endnote

Schillaci, M. A., & Gunz, P. (2013). Multivariate Quantative Methods in Paleoanthropology. In D. R. Begun (Ed.), A Companion to Paleoanthropology. Oxford: Blackwell.
DOI BibTeX Endnote

Weber, G. W., Gunz, P., Neubauer, S., Mitteroecker, P., & Bookstein, F. L. (2012). Digital South African fossils: morphological studies using reference-based reconstruction and electronic preparation. In A. Gallagher, & S. C. Reynolds (Eds.), African genesis: perspectives on hominid evolution (pp. 298-316). Cambridge: Cambridge.
BibTeX Endnote

Gunz, P., & Harvati, K. (2011). Integration and homology of "Chignon" and "Hemibun" morphology. In S. Condemi, & G.-C. Weniger (Eds.), Continuity and discontinuity in the peopling of Europe: one hundred fifty years of Neanderthal study; proceedings of the international congress to commemorate "150 years of Neanderthal discoveries, 1856 - 2006" organized by Silvana Condemi, Wighart von Koenigswald, Thomas Litt and Friedemann Schrenk held at Bonn, 2006, Volume I (pp. 193-202). Dordrecht: Springer.
BibTeX Endnote

Weber, G. W., Gunz, P., Mitteroecker, A., Stadlmayr, F. L., Bookstein, H., & Seidler, H. (2006). External geometry of Mladec neurocrania compared with anatomically modern humans and Neandertals. In Teschler-Nicola, Maria (Ed.), Early Modern Humans at the Moravian Gate: Mladec Caves and their Remains (pp. 453-471). [Heidelberg]: Springer.
BibTeX Endnote

Schaefer, K., Gunz, P., Mitteroecker, P., Szikossy, I., Prossinger, H., Weber, G. W., Recheis, W., & Seidler, H. (2005). The frontal cranial profile of Le Moustier 1. In H. Ullrich (Ed.), The Neandertal adolescent Le Moustier 1: New aspects, new results (pp. 149-154). Berlin: Staatliche Museen zu Berlin; Preussischer Kulturbesitz.
BibTeX Endnote

Gunz, P., Mitteroecker, P., Bookstein, F., & Weber, G. W. (2004). Computer-aided reconstruction of incomplete human crania using statistical and geometrical estimation methods. In Magistrat der Stadt Wien, Referat Kulturelles Erbe, Stadtarchäologie Wien (Ed.), Enter the past: the e-way into the four dimensions of cultural heritage; CAA 2003; computer applications and quantitative methods in archaeology; proceedings of the 31st conference, Vienna, Austria, April 2003 (pp. 92-94). Oxford: Archaeopress.
BibTeX Endnote

Gunz, P., Mitteroecker, P., Teschler-Nicola, M., & Weber, G. W. (2004). New morphometric methods in paleopathology: Shape analysis of a neolithic hydrocephalus. In Magistrat der Stadt Wien, Referat Kulturelles Erbe, Stadtarchäologie Wien (Ed.), Enter the past: the e-way into the four dimensions of cultural heritage; CAA 2003; computer applications and quantitative methods in archaeology; proceedings of the 31st conference, Vienna, Austria, April 2003 (pp. 96-98). Oxford: Archaeopress.
BibTeX Endnote
Posters
Crevecoeur, I., Skinner, M. M., Bailey, S. E., Gunz, P., Bortoluzzi, S., Brooks, A., Burlet, C., Cornelissen, E., De Clerck, N., Maureille, B., Semal, P., Vanbrabant, Y., & Wood, B. (2014). First early hominin from the Western Rift Valley (Ishango, Democratic Republic of Congo). Poster presented at The African Human Fossil Record, Toulouse.
BibTeX Endnote

Stelzer, S., Gunz, P., & Spoor, F. (2014). Predicting jaw shape based on models of maxillomandibular integration. Poster presented at 4th Annual Meeting of the European Society for the study of Human Evolution, Florence, Italy.
BibTeX Endnote

Stelzer, S., Gunz, P., & Spoor, F. (2013). Morphological integration of upper and lower jaws in extant hominoids. Poster presented at 3rd Annual Meeting of the European Society for the study of Human Evolution, Vienna, Austria.
BibTeX Endnote

Strauss, A., Da-Gloria, P., De-Oliveira, R., Bernardo, D., Salazar García, D. C., Wilkinson, C., Black, S., Talamo, S., Gunz, P., Richards, M. P., Hubbe, M., Araujo, A., Kipnis, R., Hublin, J.-J., & Neves, a. W. (2013). The oldest case of decapitation in the New World. Poster presented at Paleoamerican Odyssey: A Conference Focused on First Americans Archaeology, Santa Fe, New Mexico.
BibTeX Endnote

Strauss, A., Gunz, P., & Spoor, F. (2011). Late juvenile, early adult cranial growth in a chimpanzee population from the Tai forest. Poster presented at The Inaugural Meeting of the European Society for the study of Human Evolution (ESHE), Leipzig, Germany.
BibTeX Endnote
Meeting Abstracts
Reda, W. H., Gunz, P., & Alemseged, Z. (2023). Intraspecific variation and sexual dimorphism in the face of Australopithecus afarensis: An allometric perspective. American Journal of Biological Anthropology, 180(S75), 146-147.
DOI BibTeX Endnote

Natahi, S., Neubauer, S., Tsegai, Z. J., Hublin, J.-J., & Gunz, P. (2022). Covariation between cranial vault thick-ness and endocast shape in present-day humans and Neanderthals. American Journal of Biological Anthropology, 177(S73), 132-132.
DOI BibTeX Endnote

Weaver, T. D., Freidline, S. E., & Gunz, P. (2022). Comparing two episodes of divergence in hominins: Between Neandertals and humans and between Paranthropus and early Homo. American Journal of Biological Anthropology, 177(S73), 194-194.
DOI BibTeX Endnote

Bergmann, I., Hublin, J.-J., Gunz, P., & Freidline, S. E. (2020). How did mandibular morphology evolve in H. sapiens? A geometric morphometrics approach to the role of allometry during the emergence of our species. American Journal of Physical Anthropology, 171(S69), 25-25.
DOI BibTeX Endnote

Neubauer, S., Gunz, P., Scott, N. A., Hublin, J.-J., & Mitteroecker, P. (2020). The ontogeny of endocranial shape asymmetry in humans and apes. American Journal of Physical Anthropology, 171(S69), 199-199.
DOI BibTeX Endnote

Weaver, T. D., Gunz, P., & Freidline, S. E. (2020). Which evolutionary processes produced cranial differences between Neandertals and Upper Paleolithic or more recent humans? American Journal of Physical Anthropology, 171(S69), 302-303.
DOI BibTeX Endnote

Weber, G. W., Hershokovitz, I., Gunz, P., Neubauer, S., Aayalon, A., Latimer, B., Bar-Matthews, M., Yasur, G., Barzilai, O., & May, H. (2020). New analyses of the 55,000-year-old modern human partial cranium from Manot Cave, Israel. American Journal of Physical Anthropology, 171(S69), 304-304.
DOI BibTeX Endnote

Smith, A., Callum, R. F., Alemseged, Z., Taylor, A. B., Robinson, C., Ward, C. V., Gunz, P., & Kimbel, B. (2019). Comparative biomechanics of the Hominidae mandible. American Journal of Physical Anthropology, 168(S68), 231-231.
DOI BibTeX Endnote

Viola, B. T., Gunz, P., Neubauer, S., Slon, V., Kozlikin, M. B., Shunkov, M. V., Meyer, M., Pääbo, S., & Derevianko, A. P. (2019). A parietal fragment from Denisova cave. American Journal of Physical Anthropology, 168(S68), 258-258.
DOI BibTeX Endnote

Rangel de lazaro, G., Neubauer, S., Gunz, P., & Bruner, E. (2018). Computed tomography and diploic channels: A survey of chimpanzees. Folia Primatologica, 89, 210.
DOI BibTeX Endnote

Skinner, M. M., Bailey, S. E., Gunz, P., Kimbel, W. H., Alemseged, Z., Delezene, L. K., Menter, C., Moggi-Cecchi, J., & Kupczik, K. (2018). Below the crown: Examining interspecies variation in postcanine enamel thickness, EDJ, and root form in the Paranthropus clade. American Journal of Physical Anthropology, 165(S66), 254.
DOI BibTeX Endnote

Melillo, S. M., Gunz, P., Coqueugniot, H., Reske, S., & Hublin, J.-J. (2018). Reconstructing the shoulder girdle from skeletal remains. In Proceedings of the European Society for the study of Human Evolution (PESHE) (pp. 127).
BibTeX Endnote

Stoessel, A., David, R., Gunz, P., Hublin, J.-J., & Spoor, F. (2017). Shape and function of the hominid auditory region. Folia primatologica, 88(2), 154-155.
DOI BibTeX Endnote

Green, D. J., Spiewak, T. A., Kelly, J. R., Seitelman, B. C., Kreciochi, J. R., Gunz, P., & Alemseged, Z. (2017). The evolutionary and ontogenetic context of fossil hominin scapulae. American Journal of Physical Anthropology, 162(S64), 201-201.
DOI BibTeX Endnote

Gunz, P., Freidline, S. E., & Hublin, J.-J. (2017). Khoe-San and the origins of modern human cranial diversity. American Journal of Physical Anthropology, 162(S64), 205-205.
DOI BibTeX Endnote

Neubauer, S., Gunz, P., & Hublin, J.-J. (2017). The evolution of modern human endocranial shape. American Journal of Physical Anthropology, 162(S64), 298-298.
DOI BibTeX Endnote

Bergmann, I., Freidline, S. E., Gunz, P., & Hublin, J.-J. (2017). Variability and evolution of mandible morphology among Homo sapiens and its ancestors in Europe, Africa and Western Asia. In Proceedings of the European Society for the study of Human Evolution (PESHE) (5, pp. 49).
Open Access BibTeX Endnote Downloads

Neubauer, S., Mitteroecker, P., Scott, N. A., Hublin, J.-J., & Gunz, P. (2016). Endocranial asymmetry and brain-lateralization: A comprehensive geometric morphometric approach. American Journal of Physical Anthropology, 159(S62), 240-240.
DOI BibTeX Endnote

Skinner, M. M., Lockey, A. L., Gunz, P., Hawks, J., & Delezene, L. K. (2016). Enamel-dentine junction morphology and enamel thickness of the Dinaledi dental collection. American Journal of Physical Anthropology, 159(S62), 293-293.
DOI BibTeX Endnote

Weaver, T. D., & Gunz, P. (2016). Using geometric morphometric visualizations of directional selection gradients to investigate morphological differentiation. American Journal of Physical Anthropology, 159(S62), 331-331.
DOI BibTeX Endnote

Melillo, S. M., Gunz, P., Coqueugniot, H., Reske, S., & Hublin, J.-J. (2016). Structural effects of human clavicle variation. In 6th Annual Meeting of the European Society for the study of Human Evolution (ESHE) (pp. 163-163). European Society for the study of Human Evolution (ESHE).
BibTeX Endnote Downloads

Stelzer, S., Gunz, P., Neubauer, S., & Spoor, F. (2016). Using the covariation of extant hominoid upper and lower jaws to identify group affinity of fossil hominins. In European Society for the study of Human Evolution (Ed.), Proceedings of the European Society for the study of Human Evolution (PESHE) 5 (pp. 227-227).
BibTeX Endnote Downloads

Terhune, C. E., Ritzman, T. B., Gunz, P., & Robinson, C. A. (2015). A reassessment of the taxonomic validity of the Australopithecus sediba mandibles. American Journal of Physical Anthropology, 156(S60), 303-303.
DOI BibTeX Endnote

Gonzales, L. A., Benefit, B. R., McCrossin, M. L., Gunz, P., & Spoor, F. (2014). New perspectives on cercopithecid brain evolution based on microCT scans of the Victoriapithecus cranium. American Journal of Physical Anthropology, 153(S58), 127.
DOI BibTeX Endnote

Neubauer, S., Scott, N. A., Mitteroecker, P., Gunz, P., & Hublin, J.-J. (2014). Shape analysis of endocranial asymmetry in humans and apes. American Journal of Physical Anthropology, 153(S58), 194.
DOI BibTeX Endnote

Stelzer, S., Gunz, P., & Spoor, F. (2014). Using an integration model to predict hominoid jaw shape. American Journal of Physical Anthropology, 153(S58), 245-246.
DOI BibTeX Endnote

Stoessel, A., Gunz, P., & Spoor, F. (2014). Comparative anatomy of ear ossicles in African apes and modern humans – Introducing a geometric morphometric measurement protocol. American Journal of Physical Anthropology, 153(S58), 246-247.
DOI BibTeX Endnote

Vries, D. D., Roksandic, M., Gunz, P., Hublin, J.-J., Klassen, R. P., & Skinner, M. M. (2014). Morphological affinity of the Balanica mandible (BH-1): Enamel-dentine junction morphology and enamel thickness. American Journal of Physical Anthropology, 153(S58), 103-104.
DOI BibTeX Endnote

Gunz, P., Neubauer, S., Drews, B., & Hublin, J.-J. (2014). Quantifying the evolution of human brain development. American Journal of Physical Anthropology, 153(S58), 132-132.
DOI BibTeX Endnote

Neubauer, S., Mitteroecker, P., Gunz, P., Scott, N. A., & Hublin, J.-J. (2014). Endocranial shape asymmetry in humans and apes. In Proceedings of the European Society for the study of Human Evolution (pp. 121-121).
BibTeX Endnote Downloads

Stoessel, A., Gunz, P., Spoor, F., David, R., Schmidt, T., & Hublin, J.-J. (2014). Small bones, big differences - A comparison of modern human and Neandertal ear ossicles. In A. Reid (Ed.), Proceedings of the European Society for the study of Human Evolution 3 (PESHE 3, 2014) (pp. 160-160).
BibTeX Endnote

Scott, N., Neubauer, S., Gunz, P., & Hublin, J.-J. (2013). Comparing endocranial ontogenetic trajectories in extant great and lesser apes. The FASEB Journal, 27(Meeting abstracts issue), lb25.
BibTeX Endnote

Bäuchle, M., Gunz, P., Kullmer, O., & Hublin, J.-J. (2013). Mandibular and molar root size variation in great apes. In European Society for the study of Human Evolution (Ed.), Proceedings of the European Society for the study of Human Evolution 2 (PESHE 2) (pp. 33-33). Retrieved from http://eshe.eu/static/eshe/files/ESHE_Vienna_2013_Abstracts.pdf.
BibTeX Endnote

Freidline, S. E., Gunz, P., & Hublin, J.-J. (2013). The impact of geographic variation and allometry on the postnatal development of modern human facial features. In European Society for the study of Human Evolution (Ed.), Proceedings of the European Society for the study of Human Evolution 2 (PESHE 2) (pp. 89-89). Retrieved from http://eshe.eu/static/eshe/files/ESHE_Vienna_2013_Abstracts.pdf.
BibTeX Endnote

Green, D. J., Serrins, J. D., Martiny, A. R., & Gunz, P. (2013). Geometric morphometrics of hominoid infraspinous fossa shape. American Journal of Physical Anthropology, Suppl. 56, Special Issue, 136.
DOI BibTeX Endnote

Gunz, P., Stoessel, A., Neubauer, S., Kuhrig, M., Hoyka, M., Hublin, J.-J., & Spoor, F. (2013). Morphological integration of the bony labyrinth and the cranial base in modern humans and Neandertals. In European Society for the study of Human Evolution (Ed.), Proceedings of the European Society for the study of Human Evolution 2 (PESHE 2) (pp. 104). Retrieved from http://eshe.eu/static/eshe/files/ESHE_Vienna_2013_Abstracts.pdf.
BibTeX Endnote

Kozakowski, S. A., Gunz, P., & Begun, D. (2013). A comparative morphometric analysis of cranial ontogeny in hominoids and cercopithecines: implications for the growth patterns of fossil catarrhines. American Journal of Physical Anthropology, Suppl. 56, Special Issue, 172.
DOI BibTeX Endnote

Neubauer, S., Gunz, P., Leakey, M., Leakey, L., Hublin, J.-J., & Spoor, F. (2013). Virtual reconstruction of the KNM-ER 42700 (H.erectus) endocast. In European Society for the study of Human Evolution (Ed.), Proceedings of the European Society for the study of Human Evolution 2 (PESHE 2) (pp. 159-159). Retrieved from http://eshe.eu/static/eshe/files/ESHE_Vienna_2013_Abstracts.pdf.
BibTeX Endnote

Scott, N., Neubauer, S., Gunz, P., & Hublin, J.-J. (2013). A conserved pattern of postnatal endocranial development in extant hominoids. In European Society for the study of Human Evolution (Ed.), Proceedings of the European Society for the study of Human Evolution 2 (PESHE 2) (pp. 205-205). Retrieved from http://eshe.eu/static/eshe/files/ESHE_Vienna_2013_Abstracts.pdf.
BibTeX Endnote

Skinner, M. M., & Gunz, P. (2013). Mandibular premolar enamel-dentine junction shape variation in apes as a comparative context for hominins. Bulletin of the International Association of Paleodontology, 7(1), 127-127.
BibTeX Endnote

Stoessel, A., Gunz, P., & Spoor, F. (2013). Geometric morphometric analysis of ear ossicles in African apes and modern humans. In European Society for the study of Human Evolution (Ed.), Proceedings of the European Society for the study of Human Evolution 2 (PESHE 2) (pp. 217-217). Retrieved from http://eshe.eu/static/eshe/files/ESHE_Vienna_2013_Abstracts.pdf.
BibTeX Endnote

Strauss, A., Gunz, P., Benazzi, S., & Spoor, F. (2013). Late juvenile cranial growth and the diagnosis of 'Australopithecus sediba'. In European Society for the study of Human Evolution (Ed.), Proceedings of the European Society for the study of Human Evolution (pp. 218-218).
BibTeX Endnote Downloads

Baeuchle, M., Kupczik, K., Gunz, P., Kullmer, O., & Hublin, J.-J. (2012). Are root dimensions linked to mandibular robusticity in the common chimpanzee (Pan troglodytes verus)? American Journal of Physical Anthropology, 147(Suppl. 54), 109-109. Retrieved from http://onlinelibrary.wiley.com/doi/10.1002/ajpa.22033/pdf.
BibTeX Endnote

Kozakowski, S. A., Gunz, P., & Begun, D. R. (2012). A morphometric analysis of cranial ontogeny in the Hominoidea: implications for the growth and development of fossil primates. American Journal of Physical Anthropology, 147(Suppl. 54), 185-185. Retrieved from http://onlinelibrary.wiley.com/doi/10.1002/ajpa.22033/pdf.
BibTeX Endnote

Neubauer, S., Gunz, P., & Hublin, J.-J. (2012). Endocranial shape in early modern humans. American Journal of Physical Anthropology, 147(Suppl. 54), 222-223. Retrieved from http://onlinelibrary.wiley.com/doi/10.1002/ajpa.22033/pdf.
BibTeX Endnote

Freidline, S. E., Gunz, P., Harvati, K., & Hublin, J.-J. (2012). Middle Pleistocene human facial morphology. American Journal of Physical Anthropology, S54, 147-147.
DOI BibTeX Endnote Downloads

Scott, N. A., Neubauer, S., Gunz, P., & Hublin, J.-J. (2012). Comparing endocranial ontogenies in extant hominoids. In 2nd Annual Meeting of the European Society for the study of Human Evolution (pp. 164-164).
BibTeX Endnote Downloads

Strauss, A., Gunz, P., & Spoor, F. (2012). Late juvenile cranial growth in hominids. In Proceedings of the Annual Meeting of the European Society for the study of Human Evolution (pp. 177).
BibTeX Endnote Downloads

Bäuchle, M., Kupczik, K., Gunz, P., Kullmer, O., Schrenk, F., & Hublin, J.-J. (2011). Dental and mandibular integration in the common chimpanzee (Pan troglodytes verus). American Journal of Physical Anthropology, 144(S52), 83-83.
BibTeX Endnote

Freidline, S. E., Gunz, P., Harvati, K., & Hublin, J.-J. (2011). Middle Pleistocene human facial morphology in an evolutionary and developmental context. In Abstracts of the Innaugrual Meeting of the European Society for the study of Human Evolution (pp. 39-39).
BibTeX Endnote Downloads

Freidline, S., Gunz, P., Harvati, K., & Hublin, J.-J. (2011). Allometry and evolution of the face in mid-Pleistocene Homo. American Journal of Physical Anthropology, 144(S52), 138-138.
BibTeX Endnote

Gunz, P., Neubauer, S., & Hublin, J.-J. (2011). A uniquely modern human pattern of early brain development and its implications for middle-late Pleistocene cranial diversity and cognition. American Journal of Physical Anthropology, 144(S52), 152-152.
BibTeX Endnote

Harvati, K., Hublin, J.-J., & Gunz, P. (2011). Three dimensional evaluation of Neanderthal craniofacial features in the European and African Middle Pleistocene human fossil record. American Journal of Physical Anthropology, 144(S52), 157-157.
BibTeX Endnote

Kozakowski, S., Gunz, P., & Begun, D. R. (2011). Static and ontogenetic allometry in gibbons: a geometric morphometric analysis.
BibTeX Endnote

Le Cabec, A., Kupczik, K., Gunz, P., Braga, J., & Hublin, J.-J. (2011). Does anterior tooth root size correlate with symphyseal size in Neanderthals and modern humans? In Abstracts of the Inaugural Meeting for the European Society for the Study of Human Evolution, Leipzig, Germany, September 2011 (pp. 18-18). European Society for the study of Human Evolution.
BibTeX Endnote Downloads

Neubauer, S., Gunz, P., & Hublin, J.-J. (2011). Estimating endocranial volume of A. africanus: Influences of variability among reconstructions and small sample size. In Proceedings of the European Society for the study of Human Evolution (pp. 76-76).
BibTeX Endnote Downloads

Neubauer, S., Gunz, P., Weber, G. W., & Hublin, J.-J. (2011). Virtual reconstruction of A. africanus endocasts and new cranial capacity estimates. American Journal of Physical Anthropology, 144(S52), 224-224.
BibTeX Endnote

Skinner, M. M., Schroer, K. E., Gunz, P., Alemseged, Z., Wood, B. A., & Hublin, J.-J. (2011). Mandibular P4 morphology among Plio-Pleistocene hominins: taxonomic implications and morphological trends.
BibTeX Endnote

Strauss, A., Gunz, P., & Spoor, F. (2011). Late juvenile, early adult cranial growth in a chimpanzee population from the Tai forest. In Abstracts of the Inaugural Meeting of the European Society for the study of Human Evolution (ESHE).
BibTeX Endnote Downloads

Freidline, S. E., Gunz, P., Harvati, K., & Hublin, J.-J. (2010). 3D semilandmark geometric morphometric quantification of modern human facial development. American Journal of Physical Anthropology, 141, 93-93.
DOI BibTeX Endnote Downloads

Neubauer, S., Gunz, P., & Hublin, J.-J. (2010). Comparison of endocranial ontogenetic trajectories with implications for hominin brain evolution. American Journal of Physical Anthropology, 141(S50), 177-177.
BibTeX Endnote

Freidline, S. E., Gunz, P., Harvati, K., Jankovic, I., Delson, E., & Hublin, J.-J. (2009). 3D Landmark and semilandmark geometric morphometric analysis of the Zuttiyeh fronto-zygomatic fragment. American Journal of Physical Anthropology, 138, 129-130.
DOI BibTeX Endnote Downloads

Gunz, P., Spoor, F., Tilgner, R., & Hublin, J.-J. (2009). The Neanderthal bony Labyrinth Reconsidered, Introducing a New Geometric Morphometric Approach. American Journal of Physical Anthropology, 138(S48), 142.
DOI BibTeX Endnote

Neubauer, S., Gunz, P., & Hublin, J.-J. (2009). Comparing endocranial ontogenetic trajectories between humans and chimpanzees. American Journal of Physical Anthropology, 138(S48), 199.
BibTeX Endnote

Skinner, M. M., Gunz, P., & Hublin, J.-J. (2009). Testing an Explanatory Model for the Variable Presence of Cusp 6 in Pan Lower Molars. American Journal of Physical Anthropology, 138(S48 (Supplement)), 241.
BibTeX Endnote

Freidline, S. E., Gunz, P., Harvati, K., Delson, E., & Hublin, J.-J. (2008). How Three-Dimensional Surface Data Can Be Used to Reconstruct Fragmentary Fossils. American Journal of Physical Anthropology, 135(S46), 99.
BibTeX Endnote

Gunz, P., Bookstein, F. L., Weber, G. W., & Hublin, J.-J. (2008). Why small fossil samples are such a big problem. American Journal of Physical Anthropology, 135(S46), 110-111.
DOI BibTeX Endnote

Neubauer, S., Gunz, P., & Hublin, J.-J. (2008). Basicranial angulation and influcence on overall cranial shape in humans. PaleoAnthropology, A22-A22.
BibTeX Endnote Downloads

Neubauer, S., Gunz, P., & Hublin, J.-J. (2008). Endocranial ontogenetic trajectories in humans: a 3D geometric morphometrics analysis. American Journal of Physical Anthropology, 135(S46), 161-161.
BibTeX Endnote

Skinner, M. M., Gunz, P., Wood, B. A., & Hublin, J.-J. (2008). Enamel-dentine junction (EDJ) morphology distinguishes the lower molars of Australopithecus africanus and Paranthropus robustus. Paleoanthropology, A29-A29.
BibTeX Endnote

Gunz, P., Harvati, K., Mitteroecker, P., Bookstein, F. L., & Hublin, J.-J. (2007). Was sexual dimorphism in early Homo Erectus s. l. as large as in Gorilla? A reassessment of the ER-1813 Cranium in the light of hominoid allometries. American Journal of Physical Anthropology, 132(S44), 122-122.
BibTeX Endnote

Harvati, K., Hublin, J.-J., & Gunz, P. (2007). Evolution of Middle-Late Pleistocene human cranio-facial morphology: a three-dimensional approach. American Journal of Physical Anthropology, 132(S44), 126-127.
BibTeX Endnote

Neubauer, S., Gunz, P., & Weber, G. W. (2006). Beyond endocranial capacity and indices: A new multivariate approach to quantify endocranial variability. American Journal of Physical Anthropology, 129(S42), 137-138.
DOI BibTeX Endnote

Gunz, P., & Harvati, K. (2006). The occipital bun: variation, integration and homology. In ?.
BibTeX Endnote

Harvati, K., Gunz, P., & Nicholson, E. (2006). A 3-D look at the Tabun C2 jaw. In ?.
BibTeX Endnote

Schaefer, K., Gunz, P., Fenes, C., Mitteroecker, P., & Bookstein, F. L. (2006). Can Khoi San cranial morphology be explained by paedomorphism? American Journal of Physical Anthropology, 129(S42), 158-158.
DOI BibTeX Endnote

Gunz, P., Mitteroecker, P., Neubauer, S., Bookstein, F. L., & Weber, G. W. (2005). Are Paranthropus crania only scaled variants of gracile Australopithecines? American Journal of Physical Anthropology, 126(S40), 110-110.
DOI BibTeX Endnote

Neubauer, S., Gunz, P., & Weber, G. W. (2005). Digital Reconstruction of P. boisei OH 5. American Journal of Physical Anthropology, 126(S40), 156-156.
DOI BibTeX Endnote

Neubauer, S., Gunz, P., Mitteroecker, P., & Weber, G. W. (2004). Geometeric reconstruction of the MLD 37/38 endocranium. American Journal of Physical Anthropology, 123(S38), 152-152.
DOI BibTeX Endnote

Weber, G. W., Gunz, P., Mitteroecker, P., Neubauer, S., & Bookstein, F. L. (2004). The Upper Paleolithic Mladec assemblage: Cranial geometry compared with anatomically modern humans and Neanderthals. American Journal of Physical Anthropology, 123(S38), 204-205.
DOI BibTeX Endnote

Weber, G. W., Assefa, G., Conroy, G., Falk, D., Faupl, P., Gunz, P., Hujer, W., Kullmer, O., Nagel, D., Neubauer, S., Richter, W., Said, H., Sandrock, O., Schaefer, K., Rabeder, G., Stadlmayr, A., Urbanek, C., Viola, T. B., Woldearegay, K., & Seidler, H. (2004). Paleoanthropological Research and in situ excavations at the Plio-Pleistocene deposits of the Galili Area, Somali Region, Ethiopia. Berichte des Institutes für Erdwissenschaften der Karl-Franzens-Universität Graz, 9, 40-40.
BibTeX Endnote
Reports
Gunz, P.(2015). Die Evolution des menschlichen Gehirns. Retrieved from https://www.mpg.de/8953555/MPI_EVAN_JB_2015?c=9262520.
Open Access BibTeX Endnote Downloads