Configure WLAN "eduroam" - Linux Network Manager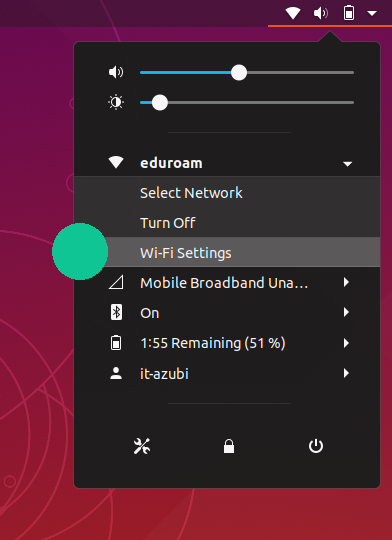 Go to the network status icon on your menu bar (right upper side) and select under Wi-Fi the tab Wi-Fi Settings.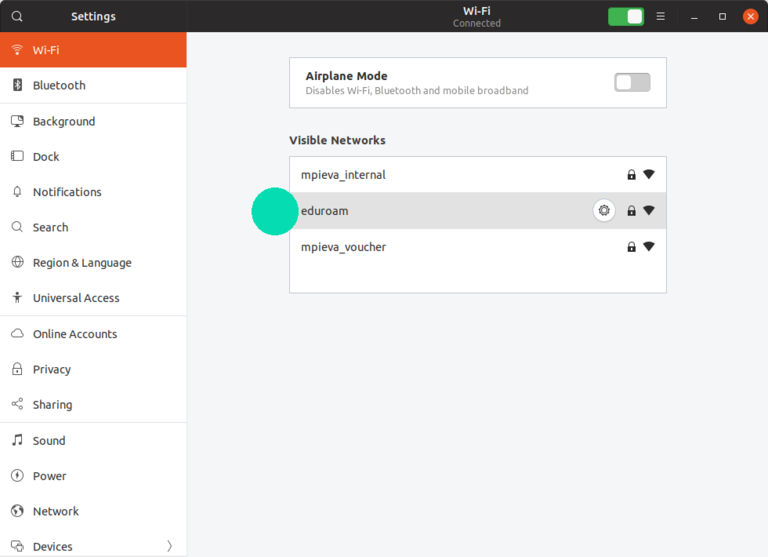 an overview of available Wi-Fi networks appears.
select eduroam or the small gear to setup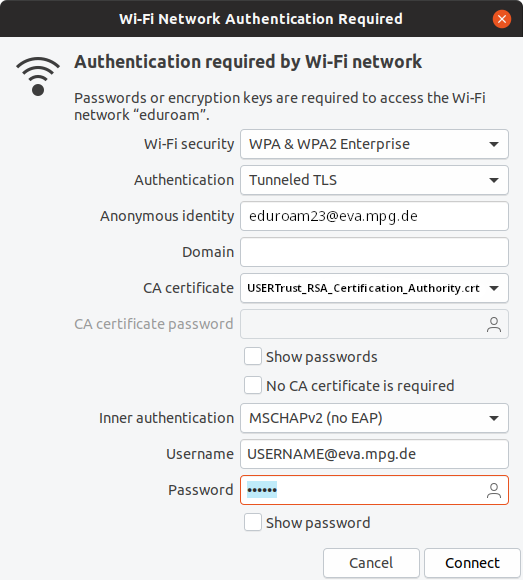 Select WPA & WPA2 Enterprise within Wi-Fi security and for Authentication select Tunneled TLS
For Anonyomous identity type eduroam23@eva.mpg.de
Download root certificate USERTrust_RSA_Certification_Authority.crt (best save as)
And select file under CA certificate
Insert your MPI EVA credentials (USER_NAME@eva.mpg.de and your password) and finishing with Connect
All other options should be left at their default values as shown in the figure.
That's it, you are connected.