Guidance for using e-mail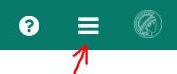 Q: How can I setup a vacation notice
A: Choose menu button in webmail (https://webmail.eva.mpg.de/) on the top panel inside your web browser window. Select "Settings" and choose "Mail" from menu in the left sidebar and click on "vacation notice". Here you can activate/deactivate vacation messages manually. Insert subject and e-mail text. When you have finished mark under "Enable for the following addresses" at least one checkbox with one of your mail addresses. Notification is only enabled for checked mail address.

Q: How to subscribe mail folder
A: Choose menu button and select "Settings" and "Mail" like in the answer before. There you can find the button "Change IMAP Subscriptions" on the bottom of the right panel.

Q: How can I check my quota and used space?
A: Choose Mail button on the top panel and you will see the filling state of your mailbox at the bottom left side (possibly you have to scroll down).

Q: How can I create new folders to organize my e-mails or edit existing ones?
A: Click on "My folders" in the left sidebar. Now you can right click on a mail folder in the left sidebar whether you want to create a new subfolder or change an already existing one.

Q: How do I search in contacts (address book)?
A: You can search in contacts with different criteria like e-mail, names and departments. To do a substring search please enter your search term in the search bar to find the matching entries.
Configuration parameters for e-mail applications
You may use e-mail applications like Mozilla Thunderbird or Microsoft Outlook to access your MPI EVA account. To this end you need to use the following settings.
Configuration for incoming e-mail:
| | |
| --- | --- |
| Hostname: | imap.eva.mpg.de |
| Protocol: | IMAP |
| Encryption: | SSL |
| Port: | 993 |
Configuration for outgoing e-mail:
| | |
| --- | --- |
| Hostname: | smtp.eva.mpg.de |
| Protocol: | SMTP |
| Encryption: | STARTTLS |
| Port: | 587 |