Internet access for guests and visitors
For guests and visitors we provide two ways to get connected to the internet. First is eduroam and the second way is a voucher based network.
You may access the internet, e-mail and special printers (voucher only) for guests. For more information ask your department's IT staff.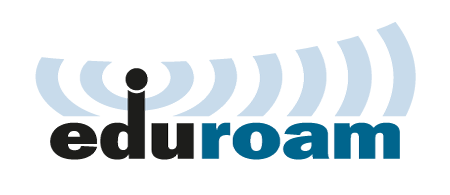 New: The eduroam Wi-Fi security certificate must be replaced on 10 July 2019. All MPI-EVA users will need to update their eduroam set-up on all of their devices to stay connected to the service after the certificate update.
We offer eduroam Wi-Fi internet access to visitors from other institutions that are eduroam-enabled. For a full list of participating institutions and more information visit http://www.eduroam.org.
For more information and how to setup, ask your department's IT staff.
Howto get access and configure your client for eduroam
Server for authentication:
CN=edurad.eva.mpg.de ,OU=Max-Planck-Institut fuer evolutionaere Anthropologie, O=Max-Planck Gesellschaft, L=Leipzig, ST=Sachsen, C=DE
Fingerprints (edurad.eva.mpg.de):
SHA1: 13:9D:99:F4:2A:D7:9D:4D:95:BC:B1:89:0F:3A:B2:61:C5:35:E5:B2
SHA256: 1A:D1:5B:ED:8F:F2:F1:30:41:08:59:B9:BD:E8:76:F1:D7:B4:56:64:72:00:C0:2D:8D:2D:AE:BF:88:41:F0:DB
MD5: 3E:2D:13:E9:E5:34:D9:03:C3:AF:53:02:83:05:C0:1C
root certificate:T-Telesec Global Root Class 2
Information on access to the voucher network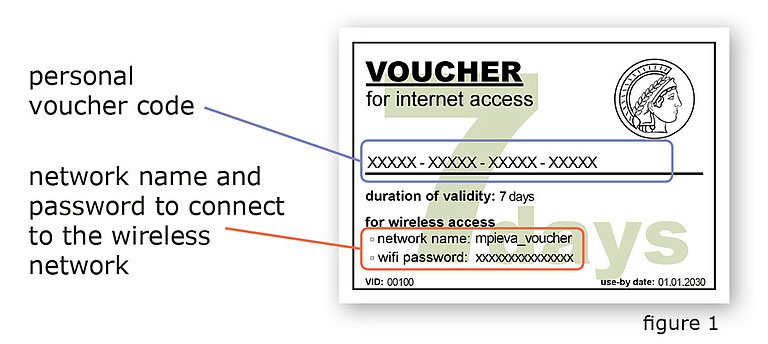 You will need a voucher to connect to the network. The voucher can be optained at the reception desk in the entrance hall. You can activate 3 devices with one voucher.
Connecting to the network
wireless:Connect to the wireless network mpieva_voucher. Enter the wifi password from your voucher (see figure 1).
wired:Connect your device to a network socket at the instituten, using a network cable. Network sockets are available in almost every room, for example, at the library workstations.
For connecting a device to the guest network both wireless and wired, you need to connect twice.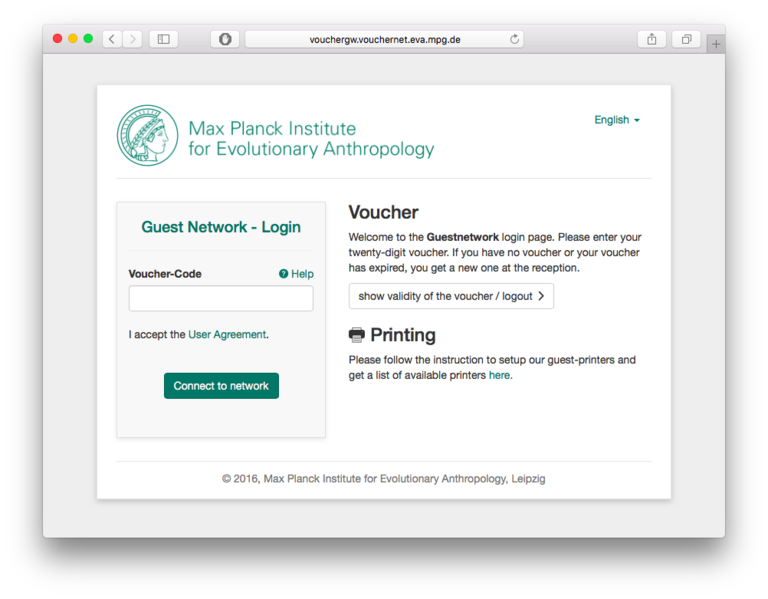 Open your favorite web browser and you will be automatically directed to the login-website (see figure 2). Ifthis doesn't happen, please enter the following address manually: vouchergw.vouchernet.eva.mpg.de
Finally enter the voucher code (see figure 1) and click"submit". If the voucher code was entered correctly,you have access to the internet as long as the voucheris valid.
Quick reference: EVA Vouchernet Howto.pdf