Configure WLAN "eduroam" - Android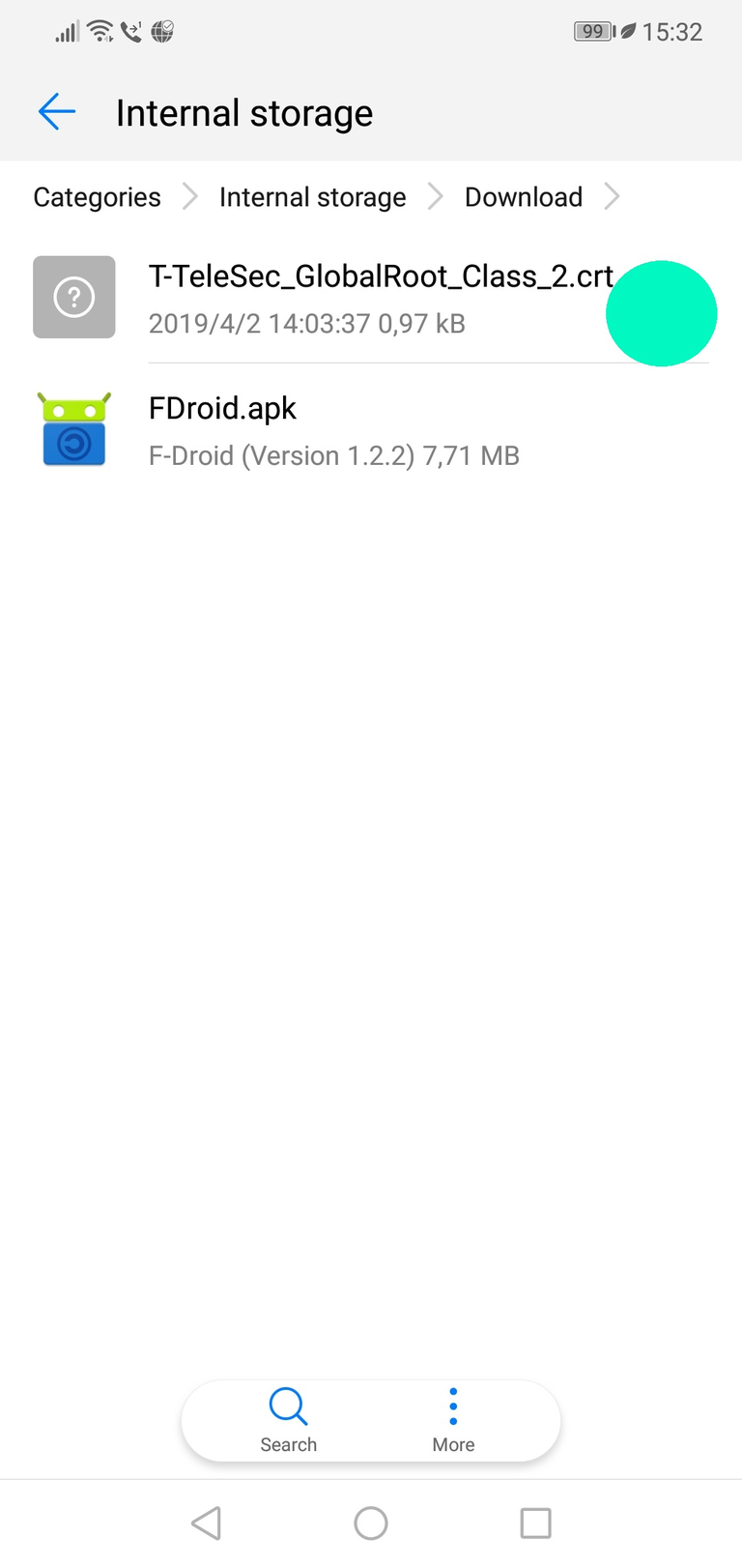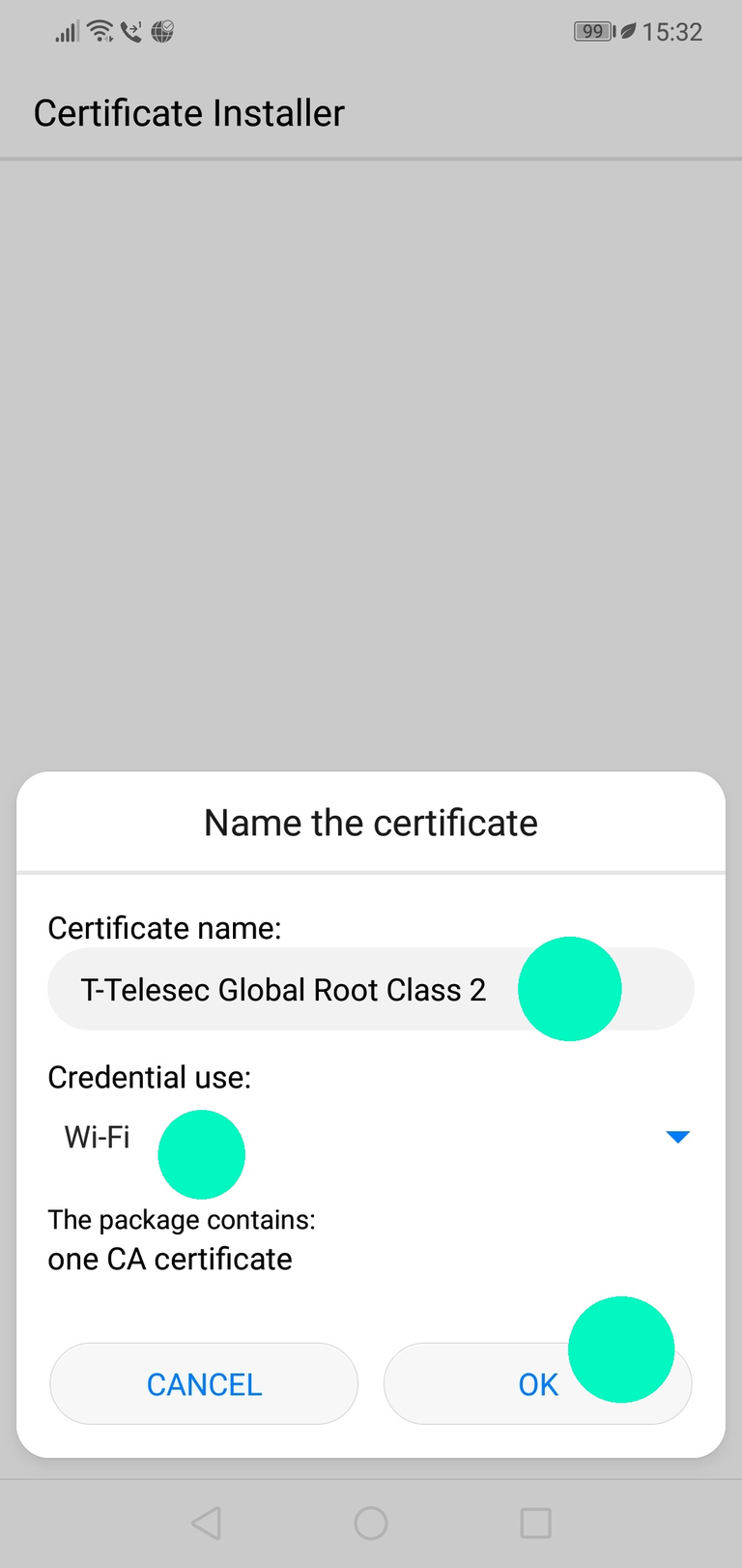 First download the root certificate T-TeleSec Global Root Class 2 from here.
Open Files or Filemanager on your Android phone/tablet and select the downloaded certificate
Insert as Certificate NameT-TeleSec Global Root Class 2 and choose under Credential use Wi-Fi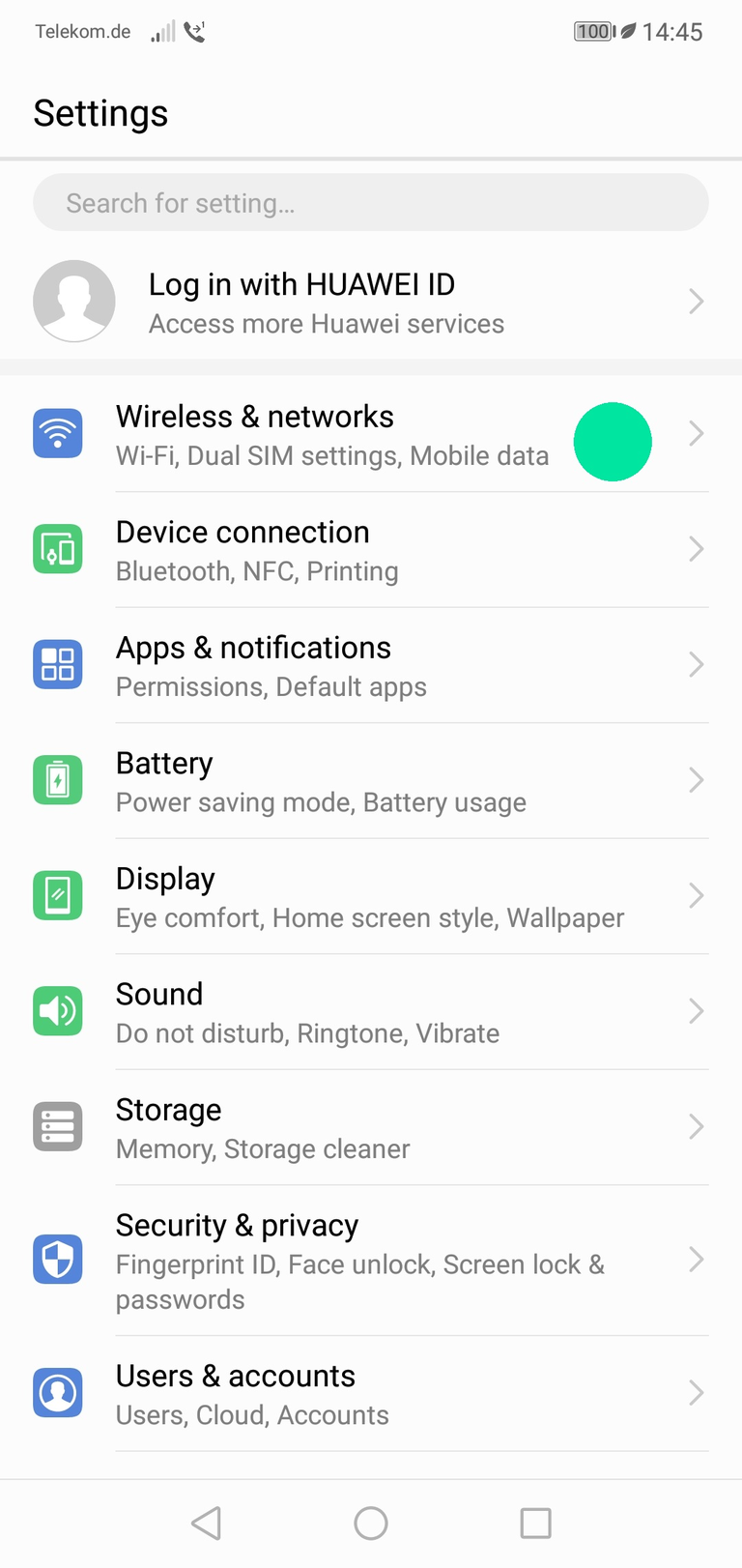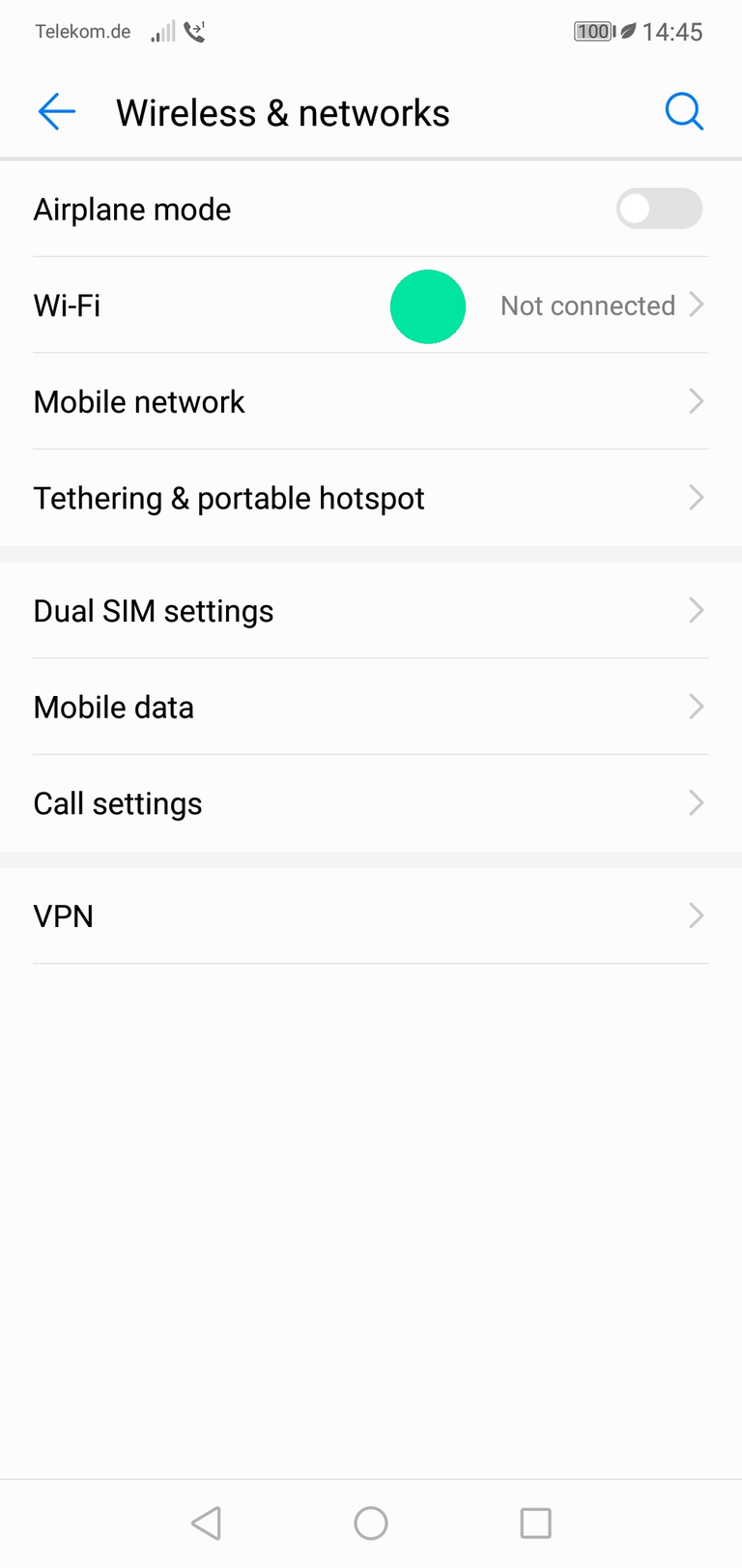 The new root certificate is now installed
Navigate to the Wi-Fi settings on your Android phone/tablet: Settings App > Wireless Controls > Wi-Fi Settings.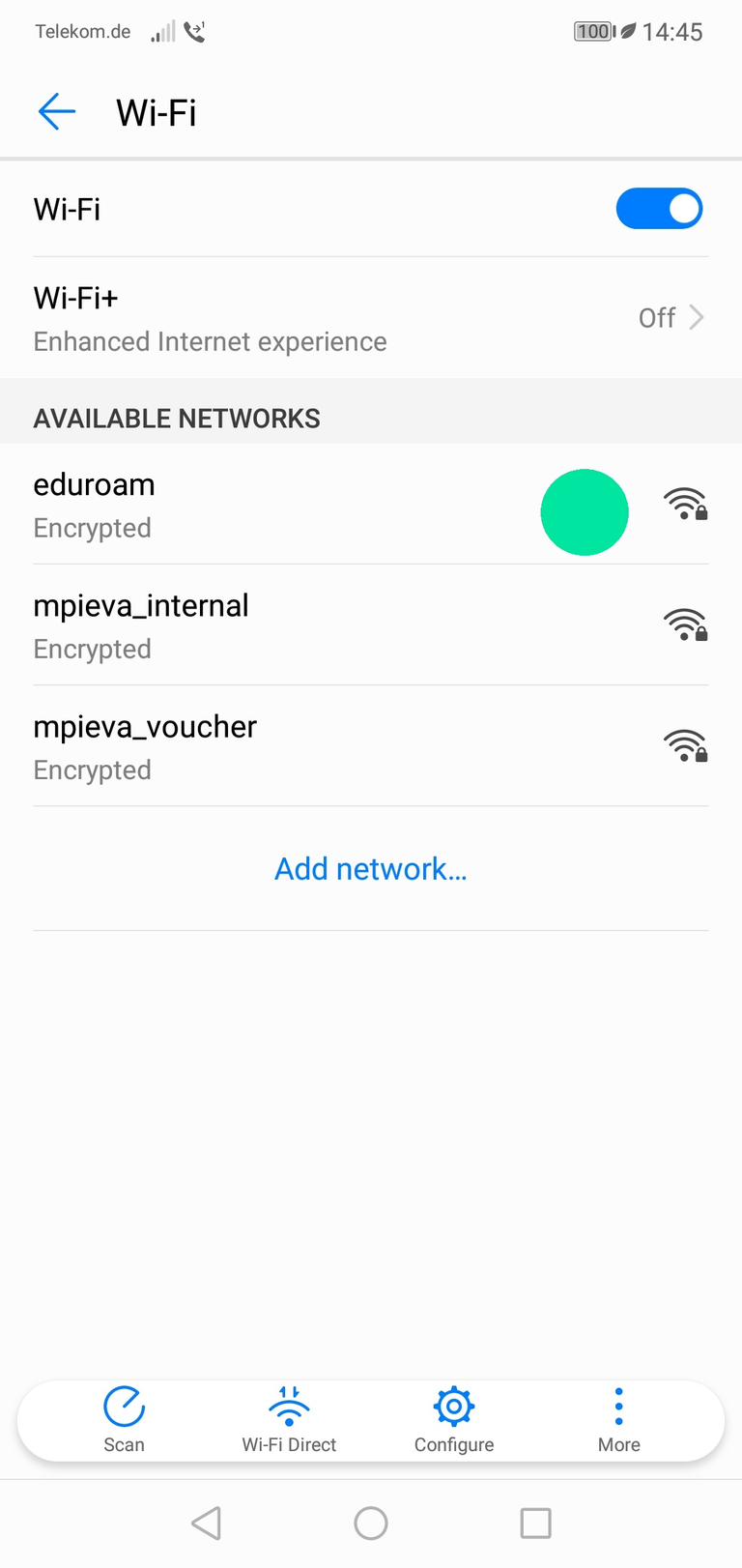 Choose Wi-Fi network eduroam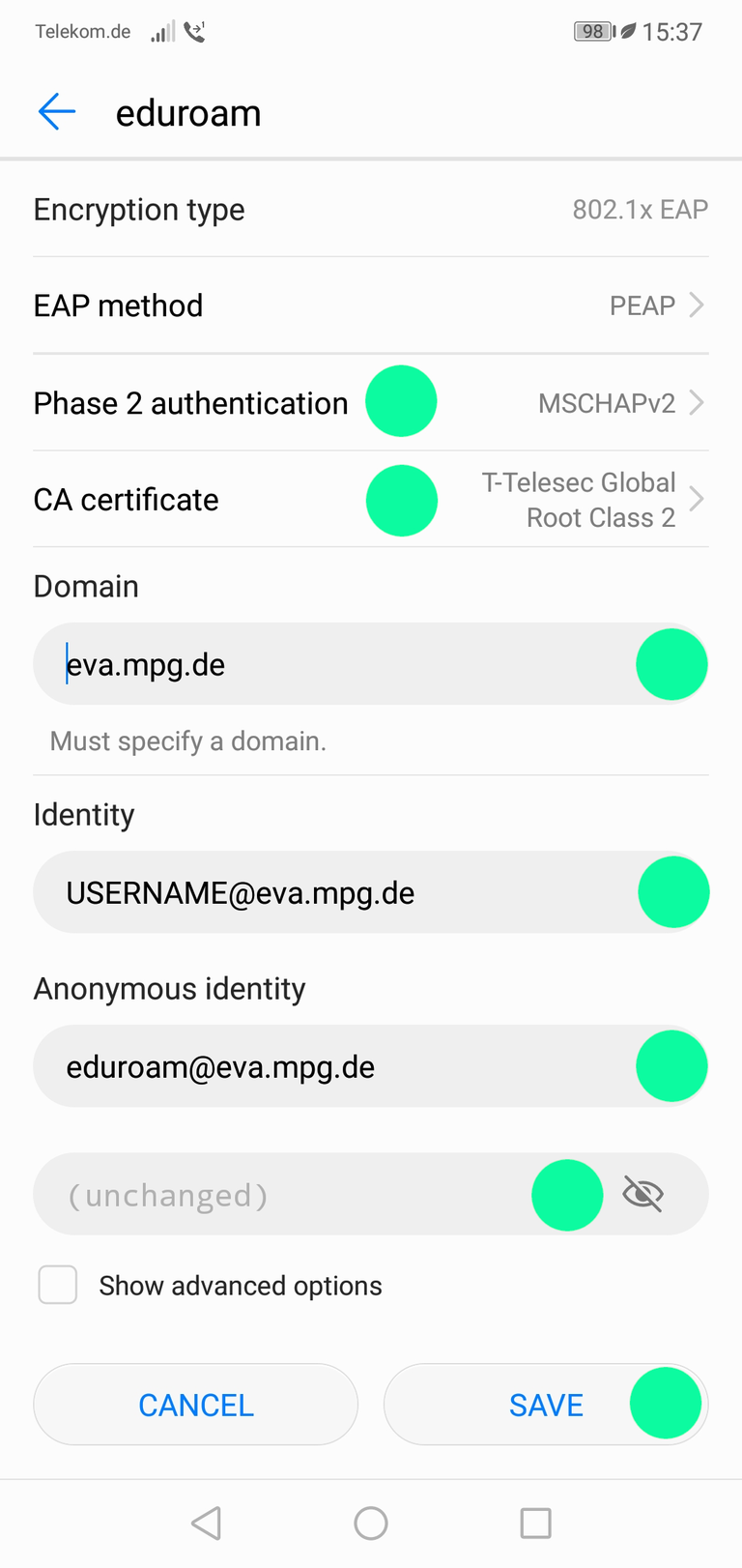 Now you have to configure access to the Wi-Fi network.
Select EAP-MethodPEAP and for Phase 2 authenticationMSCHAPv2.
Now select under CA certificate the previously installed T-TeleSec GlobalRoot Class 2 and insert under Domaineva.mpg.de
Insert your Username (USERNAME@eva.mpg.de) and password. Under Anonymous identity insert: eduroam@eva.mpg.de

Press Save and you are connected.