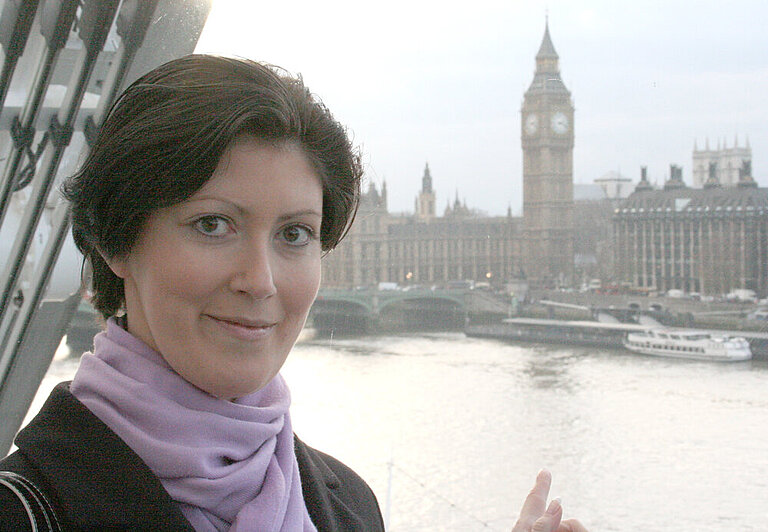 Cornelia Schicke is an interpreter who graduated from the University of Leipzig in 2001. She studied English, French and Economics in Germany (Universität Leipzig), Scotland (Heriot-Watt University, Edinburgh) and France (Université Catholique de l'Ouest, Angers). She also lived in London for a while.
Cornelia successfully acquired her university degree as an interpreter, being awarded the title of "Diplom-Dolmetscherin". She wrote her thesis on memory enhancement techniques in consecutive interpreting and has an additional degree in simultaneous interpreting. Cornelia speaks English and French fluently and has basic working knowledge of Polish, Russian, Spanish and Swedish.
During her studies, she worked for the Canadian company "Viceroy Homes Limited" as well as the "Leipziger Messe GmbH" where she was offered a full-time job immediately after her studies. Cornelia worked both at the Leipzig Trade Fair and the Leipzig International School e.V. for many years and thus gained a lot of experience in an international working environment.
In September 2007, Cornelia started working at the Max Planck Institute for Evolutionary Anthropology. In her position as Business Travel Administrator and Foreign Language Correspondent, she is in charge of the complete organization of all the business trips and international projects of the department. She also provides administrative support for the director as well as all department members. Moreover, Cornelia helps organize international conferences and meetings.
Together with her colleagues, she works to ensure a smooth running of the Department of Human Origins.