Pueblo Indígena Mosetén – Lowland Bolivia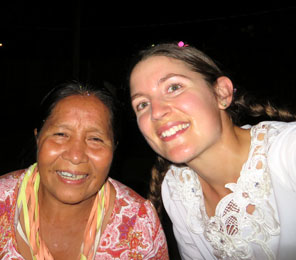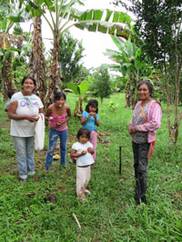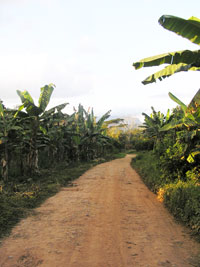 Principal investigator(s):
Anne Pisor (external website)
MPI-affiliated researcher(s):
Anne Pisor (MPI website)
Site founded: 2012
The Mosetén are a population of horticulturalists living in the Bolivian lowlands, one of the 36 pueblos indígenas recognized by the Plurinational State of Bolivia. Members of this population live in three departments of Bolivia – the Beni, La Paz, and Cochabamba – and have two different areas of protected tribal lands (Tierras Comunitarias de Origen). Government censuses estimate that there are approximately 8,000 members of the Mosetén tribe (Pueblo Indígena Mosetén).
Historical documents indicate that the Mosetén have been living in this region since at least the time of European contact. They speak a dialect of Mosetenan, a linguistic isolate, as do their neighbors, the Tsimane' (link to tsimane page). The Tsimane' and Mosetén have a long history of intermarriage and share many cultural similarities; haplotype data suggest that both groups are more closely related to Andean than Amazonian populations. Franciscan Catholic clergy have maintained missions in the area for the last two centuries, including schools teaching Spanish. Today, the majority of Mosetén are Catholic and speak fluent Spanish.
The Mosetén are rapidly integrating to the Bolivian market economy. While most communities remained accessible only by river until the last two decades, today the majority are accessible by road and have electricity, a school, and a health post. Cell phone service and running (often non-potable) water arrived in these communities within the last decade. Rates of intermarriage with non-Moseten are high (in a recent study, half of households contained at least one head of household who was not of Mosetén descent). Mosetén leaders worry that their language and customs are rapidly being lost.
Anne Pisor conducts ethnographic and quantitative research in collaboration with the Mosetén. This includes a combination of observational data, household interviews, and behavioral experiments. She is also collaborating with the Tsimane' Health and Life History Project to explore the effects of market integration on morbidity and senescence in this population.
Pisor & Gurven (2016) Risk buffering and resource access shape valuation of out-group strangers. Scientific Reports 30435. [Article]
Pisor, A. C., & Gurven, M. (2017). When to diversify, and with whom? Choosing partners among out-group strangers in lowland Bolivia. Evolution and Human Behavior. [Article]