Neandertals and More (Svante Pääbo, Department Director)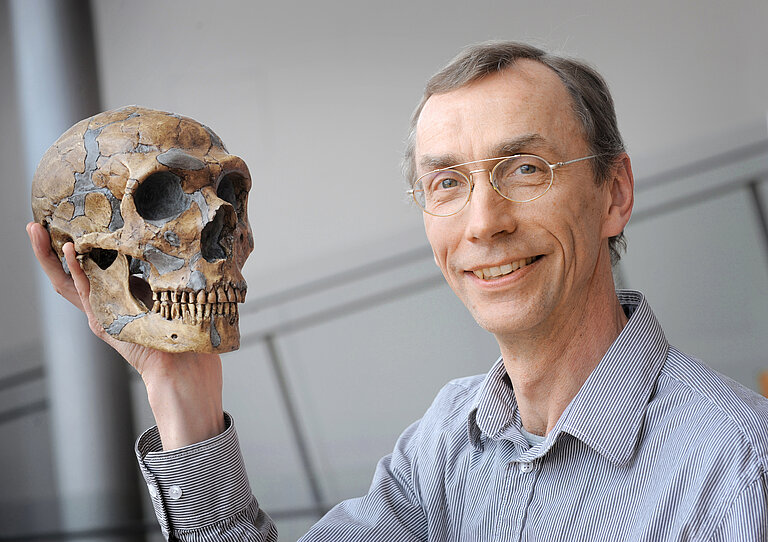 Contact:
Viola Mittag
phone: +49 (0) 341 35 50 500
fax: +49 (0) 341 35 50 555
mittag@~@eva.mpg.de
Three major groups of projects are pursued in the group:
We study the genomic and functional differences between humans and their closest living and extinct relatives at several levels. For example, we study the genomes and gene expression in ape and human genomes in order to improve our understanding of the forces that determine gene evolution in primates. By integrated analyses of genomes, transcriptomes and proteomes, we attempt to identify genes that have been of importance during human history. We perform detailed studies of some such genes, for example FOXP2.