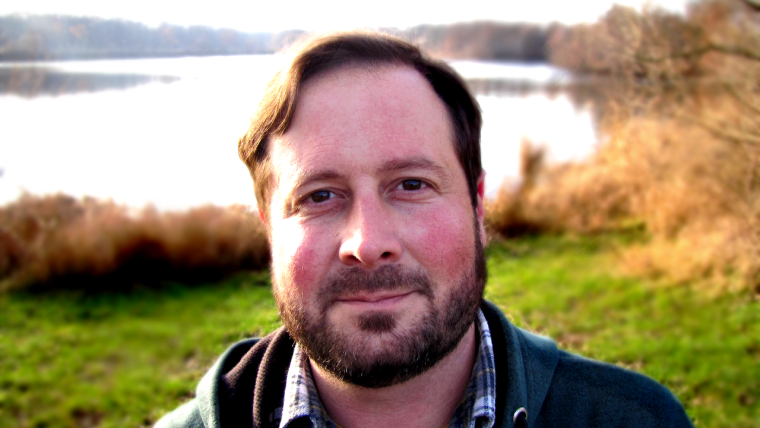 Interdisciplinary education

Evolution education
Psychological / Social-Emotional Learning
Learning about Machine Learning and Artifical Intelligences
Sustainability education


Teaching for transfer of learning and conceptual understanding

How can students develop deeper understandings of (arguably) generalizable concepts relevant to evolution, behavior, and sustainability sciences?
(e.g. adaptation, agency, behavior, cognition, cooperation, culture, design, development, evolution, goal, information, intelligence, learning, system, sustainability, theory)


Community science for understanding and improving school cultures

How can students can become empowered as researchers and co-designers of meaningful school improvements through conceptual learning and participatory open science methods?


Teacher education and development

How can pre-service and in-service teachers become empowered as researchers and co-designers within the frame of our Educational Design Concept?
Our foundations in biology education provide a base for interdisciplinary explorations and understandings of human behavior, cognition, and culture. Research cooperation with the AG Biologiedidaktik (Biology education working group) in Jena provides a dynamic space for innovation development and testing of our educational design concept.
Thesis work and research context
Focus of PhD (defended January 19th, 2022)
Teaching Evolution as an Interdisciplinary Science
Concepts, Theories, and Network Infrastructure for Educational Design Research
Advancing evolutionary theory in the 21st century is a robustly interdisciplinary, if not transdisciplinary scientific endeavor. From biology and anthropology, to medicine, psychology, economics, sustainability science, computer science, and many more, the core concepts of heritable variation and selection have been utilized by scientists across academia to understand the natural and social world. Evolution education, however, remains largely a disciplinary endeavor of biology education, and educators are left with little guidance on interpreting the broader interdisciplinary applications of modern evolution science discourse. In fact, current representations of evolutionary concepts in evolution education may prove challenging for the integration of newer and interdisciplinary perspectives on evolution. This thesis engages a design-based research perspective on the systems, practices, and resources that could support or hinder the emergence of teaching evolution as the interdisciplinary science that it is.
I am the coordinator of the educational development, outreach, and research coordination efforts of our department.
---
Together with Dr. Susan Hanisch, I am a co-founder of the US-based non-profit organization, Global ESD (Education for Sustainable Development). Global ESD works internationally to support sustainability education initiatives that connect concepts in human evolution, behavioral ecology, and sustainability science. By linking scientific perspectives on social change with students and classrooms seeking to make the world a better place, our aim is to foster a more global discussion about where we are going in the light of where we all have come from.
EvoLeipzig is a place-based initiative working to bring the Global ESD design concept to schools and education partners in Leipzig.
Bachmann, M. E., Kulik, L., Gatiso, T., Nielsen, M. R., Haase, D., Heurich, M., Buchadas, A., Bösch, L., Eirdosh, D., Freytag, A., Geldmann, J., Ghoddousi, A., Hicks, T. C., Ordaz-Németh, I., Qin, S., Sop, T., van Beeck Calkoen, S., Wesche, K., & Kühl, H. S. (2022). Analysis of differences and commonalities in wildlife hunting across the Africa-Europe South-North gradient. PLoS Biology, 20: e3001707.
Open Access DOI BibTeX Endnote Downloads

Gatiso, T. T., Kulik, L., Bachmann, M. E., Bonn, A., Bösch, L., Eirdosh, D., Freytag, A., Hanisch, S., Heurich, M., Sop, T., Wesche, K., Winter, M., & Kühl, H. S. (2022). Effectiveness of protected areas influenced by socio-economic context. Nature Sustainability.
DOI BibTeX Endnote

Hanisch, S., & Eirdosh, D. (2022). Cooperation as a causal factor in human evolution: a scientific clarification and analysis of German high school biology textbooks. Journal of Biological Education, 1-25.
Open Access DOI BibTeX Endnote Downloads
Hanisch, S., & Eirdosh, D. (2021). Are humans a cooperative species? Challenges & opportunities for teaching the evolution of human prosociality. The American Biology Teacher, 83(6), 356-361.
Open Access DOI BibTeX Endnote Downloads

Hanisch, S., Eirdosh, D., Schaefer, M., & Haun, D. B. M. (2021). What is "fair" is not the same everywhere. Frontiers for Young Minds, 9: 580435.
Open Access DOI BibTeX Endnote Downloads

Eirdosh, D., & Hanisch, S. (2021). Evolving Schools in a Post-pandemic Context. In W. Leal Filho (Ed.), COVID-19: Paving the Way for a More Sustainable World (pp. 465-480). Springer.
DOI BibTeX Endnote

Eirdosh, D., & Hanisch, S. (2021). Opportunities and challenges in qualitative data synthesis for school culture research. Talk presented at Workshop "Human Research Data in Practice". Munich. 2021-04-20 - 2021-04-20.
BibTeX Endnote Downloads

Eirdosh, D., & Hanisch, S. (2021). The music and social bonding hypothesis does require multilevel selection. Behavioral and Brain Sciences, 44: e69.
DOI BibTeX Endnote

Hanisch, S., & Eirdosh, D. (2021). Causal mapping as a teaching tool for reflecting on causation in human evolution. Science & Education, 30, 993-1022.
Open Access DOI BibTeX Endnote Downloads
Eirdosh, D., & Hanisch, S. (2020). Can the science of Prosocial be a part of evolution education? Evolution: Education and Outreach, 13: 5.
Open Access DOI BibTeX Endnote Downloads

Hanisch, S., & Eirdosh, D. (2020). Conceptual clarification of evolution as an interdisciplinary science. edarxiv.
DOI BibTeX Endnote Downloads

Hanisch, S., & Eirdosh, D. (2020). A teacher's guide to evolution, behavior, and sustainability science. 2nd Edition. GlobalESD.
Open Access BibTeX Endnote Downloads

Hanisch, S., & Eirdosh, D. (2020). Educational potential of teaching evolution as an interdisciplinary science. Evolution: Education and Outreach, 13(25).
Open Access DOI BibTeX Endnote Downloads
Eirdosh, D., & Hanisch, S. (2019). The role of evolutionary studies in education for sustainable development. In D. Sloan Wilson, G. Geher, H. Mativetsky, & A. C. Gallup (Eds.), Darwin's roadmap to the curriculum: Evolutionary studies in higher education (pp. 249-272). Oxford: Oxford University Press.
BibTeX Endnote

Hanisch, S., & Eirdosh, D. (2019). A teacher's guide to evolution, behavior, and sustainability science. GlobalESD.
Open Access BibTeX Endnote Downloads
Eirdosh, D., & Hanisch, S. (2017). Cultural Evolution in the Biology Classroom: A Design-Based Research Model in Education for Sustainable Development. Poster presented at Inaugural Cultural Evolution Society Conference, Jena.
DOI BibTeX Endnote